Track standout beats the odds after catastrophic accident
Carley Thomas was on top of the world before that summer day on Lake Washington.
She had a supportive family in Australia, where she'd excelled as a teenage world-class runner. Her scholarship to Washington was advancing her educational and running dreams. And, despite a world cloistered by COVID in 2020, she was having a blast with her friends on a speedboat.
"I'd gone home to Sydney for a while during the pandemic, but I really wanted to come back and train with the team and enjoy the Seattle summer," recalls Carley, a junior biology major and 800-meter runner. "We were going pretty fast, and I was on an innertube being pulled behind the boat. I vividly remember coming off the tube and thinking, 'Oh, this is scary.' When I hit the water, I went down deep and looked over my life jacket and my leg was bobbing and really big."
Her left femur was broken in two places. On the ambulance ride to Overlake Hospital, Carley wondered what it might be like to never run again. "My heart was aching," she says.
"She was lucky to come out of the water at all," notes Track & Field/Cross Country Director Maurica Powell, who describes Carley as "the most talented and most decorated athlete we've ever recruited to our program."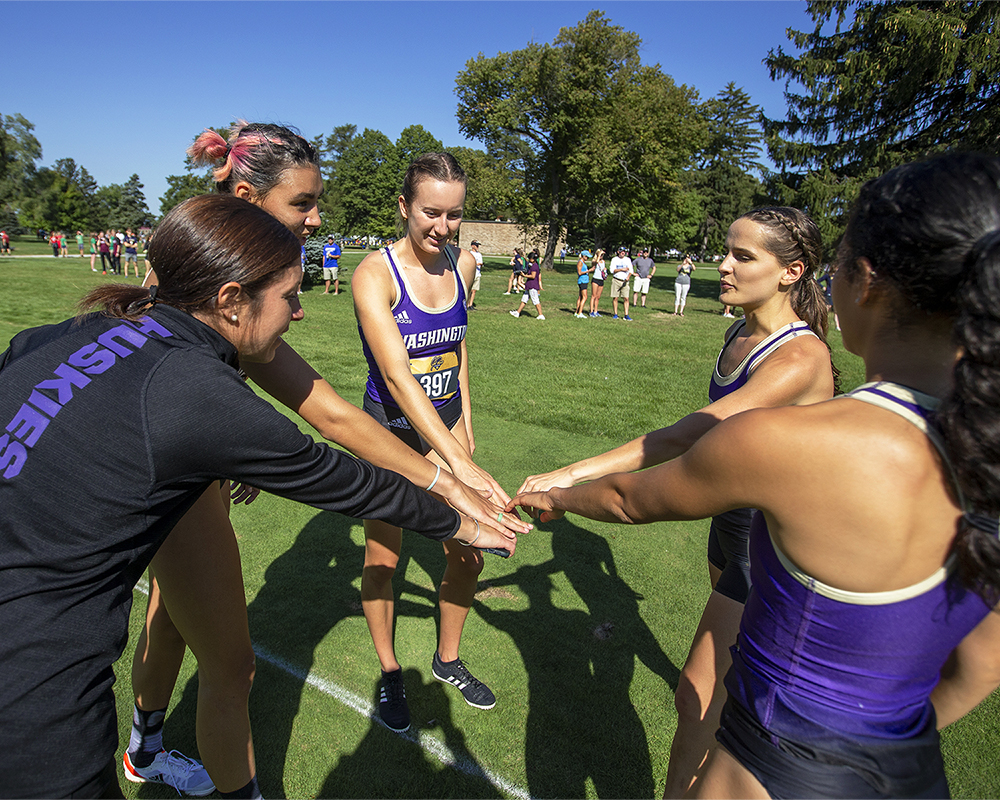 Within an hour of Carley's arrival at the hospital, orthopedic surgeon Christopher Boone had inserted a 13-inch titanium rod into her leg. Separated from her family by distance and the pandemic, Carley needed round-the-clock care for weeks. She went to live with her coaches, Maurica and husband, Head Track & Field/Cross Country Coach Andy Powell, and their two sons.
"Everything that makes her great athletically fueled her recovery," marvels Maurica. "She was resilient, positive and never moaned, 'Why me?'. She makes everybody around her better. Now, her light is even more powerful."
Carley credits her intensive rehab for being able to run again just four months after her accident. Thanks to Tyee Club donors, she had access to leading-edge technology like anti-gravity and underwater treadmills along with massage and cupping. Later that spring, she made the Pac-12 final and qualified for the NCAA regional meet.
"I learned a lot about life from this experience," concludes Carley. "Growing up, I felt untouchable, undefeatable. It was humbling to have to start from scratch and chase just to be in a race. I have high expectations, but I'm still trying to be patient with Carley 2.0. I know a challenge like this will only make me stronger and more resilient."