Alumni
A global education
Women's Soccer alum Havana McElvaine follows UW Bonderman fellowship with a Marshall scholarship
Havana McElvaine never imagined that her UW Bonderman Fellowship — an eight-month solo trip across four continents — would only be the beginning of her worldwide education.
The first Husky student-athlete to ever earn the prestigious fellowship, Havana traversed Chile, Argentina, Bolivia, Brazil, Uganda, Tanzania, South Africa, India and Thailand. With no curriculum and no post-fellowship responsibilities, her only mandate was to live and learn as she chose to explore the history of black identity and racism.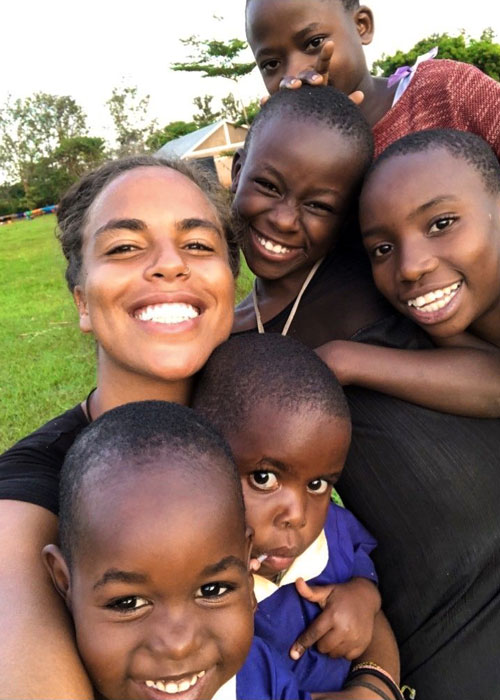 "Before I left, I envisioned these glorious moments in conversations on a beautiful remote beach or on the top of a mountain where I realized the mysteries of the earth or cracked the code on why racism exists," the 2017 sociology graduate and campus activist says. "But what was most profound were the moments that came from solitude, to be alone for days and to reflect.
"I so appreciate people's willingness to let me be a witness to their ordinary day-to-day lives. That has motivated me to care about people so much. It has expanded my knowledge of what it means to be a human being. That has contributed to my humanity in ways I can't begin to measure yet. It's not about appreciating what I have but being grounded in what it means to be a human being anywhere."
Havana returned to a short-term job with the Seattle Prosecuting Attorney's Office, nurturing her passion for criminal justice reform.
In September, she becomes one of only 48 U.S. students to earn the British government's Marshall Scholarship for graduate study at the London School of Economics and then at Oxford University. Her studies will span a comprehensive analysis of inequality, social intervention and policy evaluation.
About the Marshall Scholarship

The Marshall Scholarship was founded by the British government in 1953 to "finance young Americans of high ability to study for a degree in the United Kingdom." More than 1,000 students from across the United States applied. Havana is one of only 48 students who earned the prestigious 2019 scholarship. She also becomes the eighth UW student to receive a Marshall Scholarship over its 65-year history.