Donors and Difference-Makers
Faces in places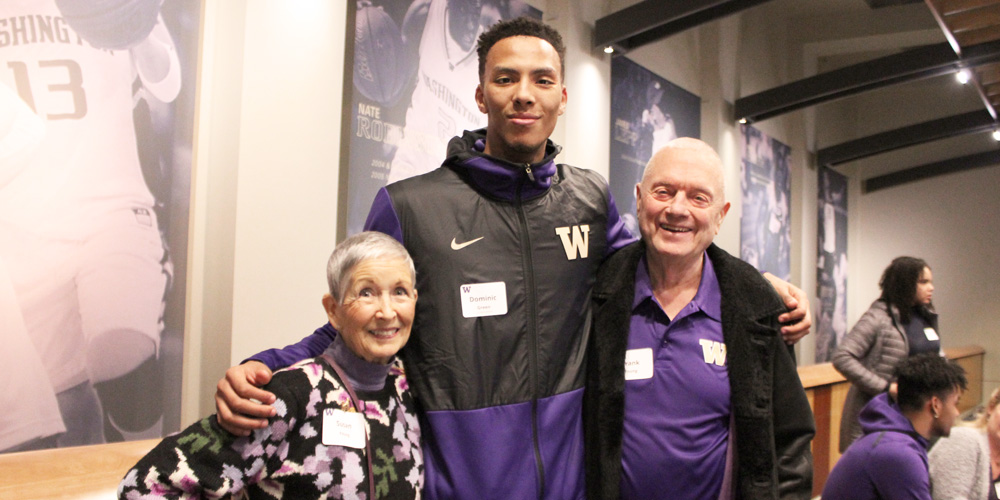 Dawg Days in the Desert
At our annual gathering in Palm Springs, we celebrated Husky friends and alumni, with Director of Athletics Jen Cohen and Football Head Coach Chris Petersen.

Dinner with a Dawg
Student-athletes met with local professionals to learn about work and life after college at this annual networking event.


Men's Basketball Endowment Dinner
Men's Basketball endowment donors gathered to meet their student-athlete scholarship recipients and hear from Men's Basketball Head Coach Mike Hopkins.


Signing Day
Husky fans joined Washington Football staff to celebrate the 2019 recruiting class and hear more about the newest additions to our purple and gold family.