Student-Athletes
'Now I know it's not going to beat me'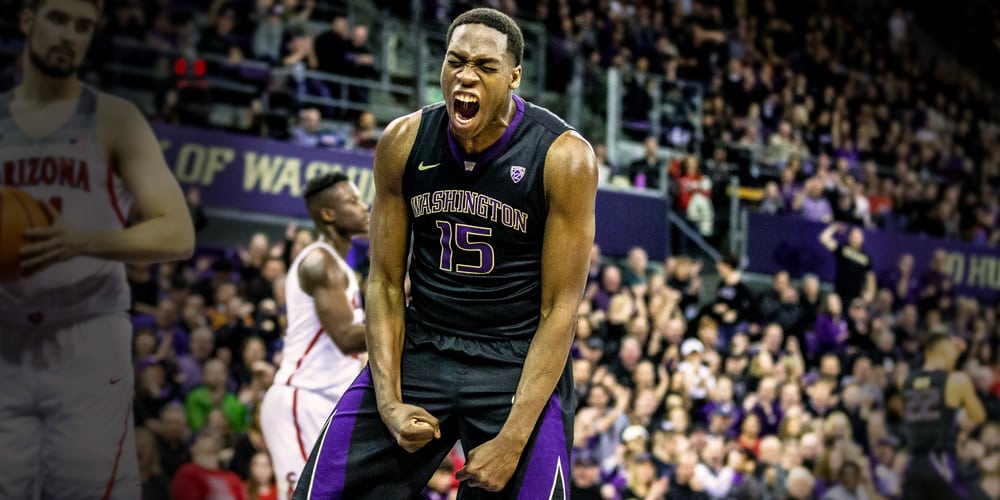 After years of struggling with his weight, Noah Dickerson learns how to live healthier
Despite playing baseball, football and basketball growing up, Noah Dickerson always tended to put on weight.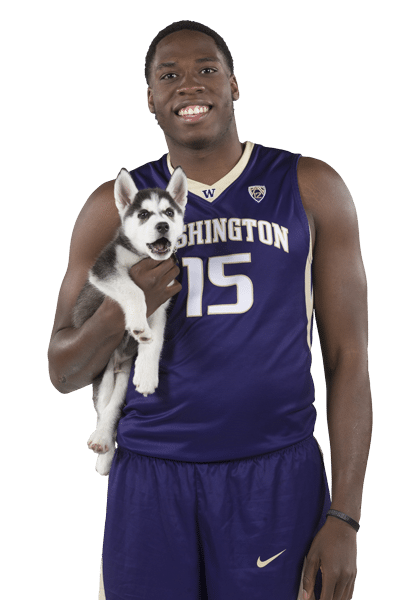 "Naturally, my body wants to get big," the 6-foot-8 forward says. "I have to try really, really hard to stay in shape." Inspired by the momentum of a winning basketball season and looking ahead to a future in the NBA, Noah turned to UW Athletics' nutrition and training resources to get into optimum shape.
Dietitian Meredith Price advised him to cut his dinner portions in half — one big plate of food in-stead of two — to drink water instead of high-calorie sports beverages, to avoid processed foods and late-night eating, and to opt for protein and fresh produce instead of sugary snacks. Trainer Todd Tuetken "removed the stress and made working out fun."
"Todd and Meredith made me want to get better," explains Noah. "They put you in the right environment to enjoy improving yourself physically."
Focusing on reducing his body fat percentage rather than watching the numbers on the scale, Noah increased his strength, speed and agility.
"There were many times in my life I thought I couldn't do it, that I'd always be big, but now I know it's not going to beat me," concludes Noah, who also credits adopting his Husky dog, Sosa, for helping him "grow up" and buckle down on his weight.
"Anyone can do it, but you can't do it alone. It's very important to have the right people around you."