Programs and More
One season, 19 sports, countless thrills!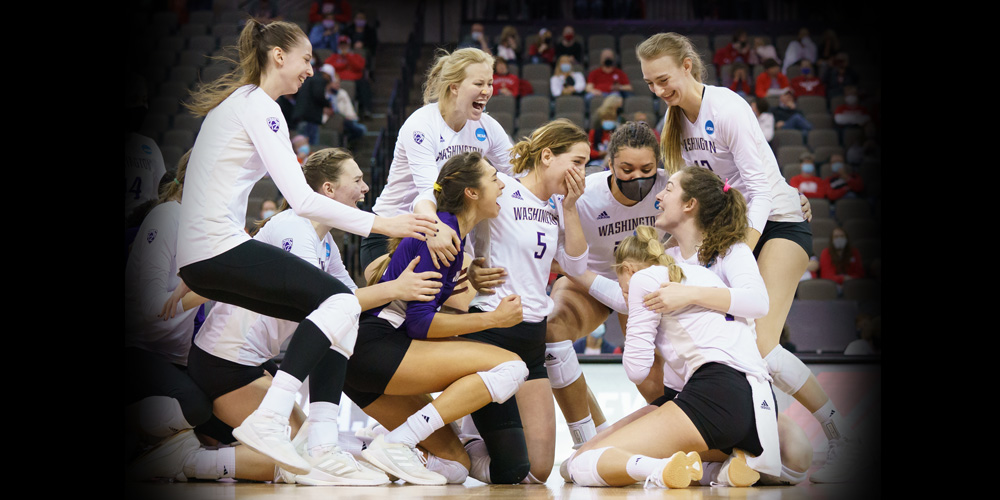 When COVID-19 forced the postponement of fall sports like Soccer and Volleyball, we were determined to give every student-athlete the opportunity to compete. That meant that 19 of Washington's 22 sports teams played this spring to the delight of every Husky player, coach and fan.
While the logistics of fielding so many student-athletes and teams were challenging, the results were worth it — as the joyful faces on these two pages prove. Most seasons were still underway when this issue of The Tyee Difference went to press. Be sure to check out GoHuskies.com for the latest news on your favorite teams!
A classy performance
Huskies score in academic achievement
Washington student-athletes worked just as hard in the classroom as they did in training and competition during the winter quarter. With access to top-notch academic services funded by your generous donations, the Huskies made us very proud.
21 of 22 teams
earned a 3.0 GPA or higher
8 out of 10
Huskies earned a 3.0 GPA or better
204 Huskies
made the Dean's List