Athletic Director's Letter
Our gratitude extends far afield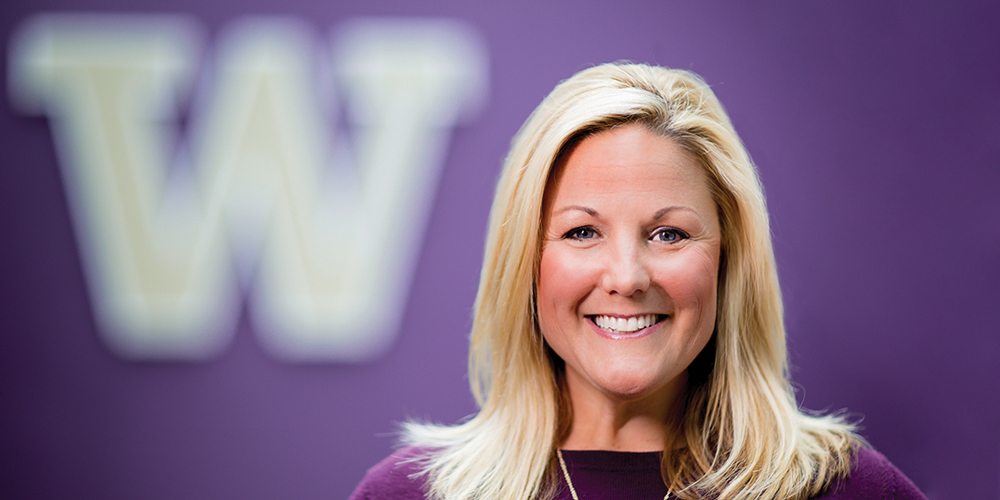 As a Tyee Club member, you see the impact of your support every time you watch a game, a match, or a tournament for one of our 22 sports. Your generous gifts have made all the difference in our drive for unparalleled athletic success.
What may be less visible — and even more important — is the impact you make once our student-athletes step out of competition into their post-grad lives. Thanks to your passion and big heart, Husky Athletics is making a tremendous investment in the holistic development of our students both in and out of competition.
This "gratitude report" to you, our loyal Tyee Club donors, showcases some of the ways you're making an extraordinary difference. From opening up the world to student-athletes through international experiences, to paving the way for them to be leaders in their careers and communities, to enabling us to hire the best coaches in the nation, your support proves you care as much about the development of student-athletes as principled human beings as you do about notches in the win column.
In the last academic year, a record 9,396 loyal Tyee Club donors contributed financially to support the hopes and dreams of our student-athletes. More and more of you are recognizing how good it feels to give, what a difference you make through your generosity, and how important your support is to our vision of creating great teams and great human beings.
We are on the verge of something very special here. I believe every one of our programs can win a national championship. I believe our fans can enjoy the sports they love in world-class facilities. I believe we can graduate every student-athlete and prepare each one for remarkable careers. Your support means you believe, too. We are very, very grateful.
Go Huskies!
Jennifer Cohen
UW Director of Athletics
Why are you a 'Tyee'?

When Husky Athletics established its membership organization for donors in 1976, we searched for a name that would encompass the vision and passion of Husky fans who build winning teams and change student-athletes' lives through their generosity. We didn't have far to look.

In the language of the Pacific Northwest's Chinook tribe, "tyee" means "leader." For members of the UW Tyee Club, there's no more fitting title.

You keep Husky Athletics on the leading edge of competition. You lead the way for a lifetime of success for student-athletes by supporting scholarships. Your leadership creates champions, in competition and in life.

Thank you for being a leader.

Thank you for being a member of the Tyee Club.