Alumni
Paving the way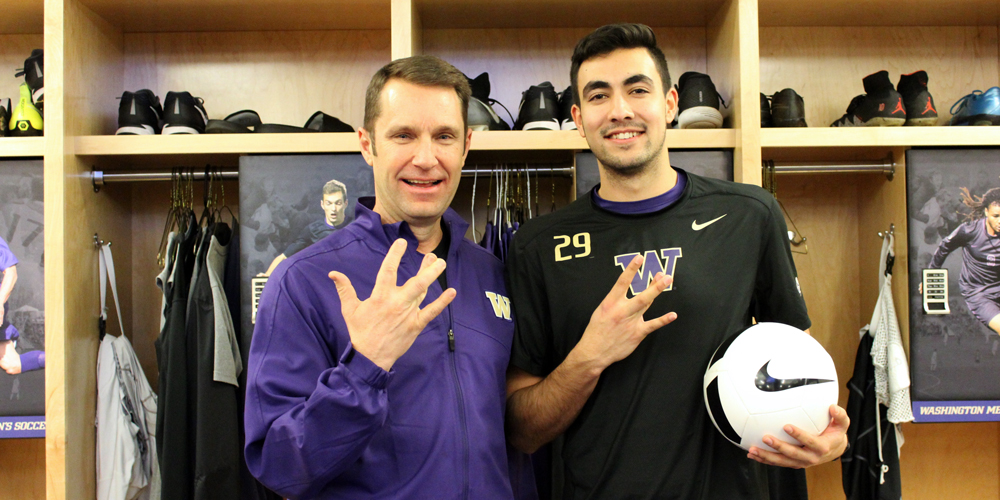 Men's Soccer alum looks back on the lean days as he invests in the future of UW Athletics
When Husky soccer players compete in a stadium dedicated to their sport — on real grass, in front of big crowds of fans, before heading to their own locker room — they have loyal alumni like Mark Cairns to thank for paving the way.
Back when Mark played soccer for Washington in the late 1980s, it was a whole different world. Most players didn't receive scholarships until they earned starting positions on the team. They shared a high school-like locker room, alternating seasons with the baseball team. And the stadium? Well, it was not exactly tailor-made for soccer.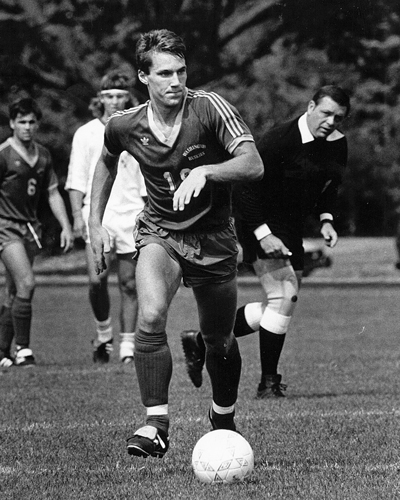 "We played in the football stadium in front of 70,000 empty seats," Mark laughs. "It would be raining sideways at night in November, and when teams like UCLA came to play, they couldn't adjust. We rarely lost at home."
While today's state-of-the-art Husky Soccer Stadium represents quite an improvement in venue, some things about being a student-athlete never change.
"For me, it was all about the camaraderie and relationships on a team of really awesome guys. I wish I would have appreciated it more back then," recalls Mark, who met his wife of 25 years, Tonyia, at UW their junior year. Son Nathan is 22 and will soon graduate from Colorado School of Mines, while 20-year-old Lucas is following in his dad's footsteps as a UW business major.
Mark's desire to ensure that programs like soccer continue to get much more attention today than in decades past led him to make a generous donation to The Competitive Edge Fund. He had donated over the years to support Men's Soccer and the Big W Club for alumni student-athletes, but his recent game-changing donation was an important new investment in Husky Athletics.
"Investing in people, in facilities, in upgrading the organization and helping it get stronger — that's what makes businesses thrive. And it's what will make UW athletic programs thrive, too," he states.
You can join Mark

in giving student-athletes a competitive edge in competition and in life. Visit the Men's Soccer team page to learn more.