Student-Athletes
Risk, survival and triumph anchor three generations of the Ulofoshio family
Husky linebacker's heritage inspires his future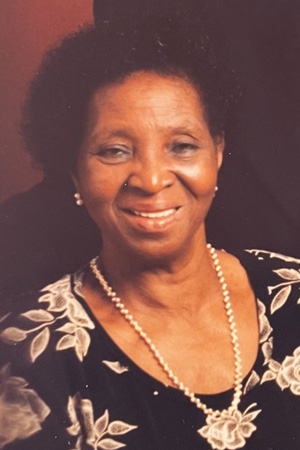 Grandma was always there for Eddie Ulofoshio. A calm presence in his life in Alaska, making his favorite egusi soup with Nigerian spices, chicken and vegetables. It wasn't until after she passed away when Eddie was a teenager that he learned the mysterious story of her life of sacrifice.
"I really feel that I'm lucky to be alive," says the standout redshirt junior linebacker for Husky Football. "I didn't know until she died the magnitude of her sacrifices."
After losing two children to starvation during a period of captivity in her war-torn native country, Grandma struggled to support her family by selling food in local Nigerian markets. Slowly, she saved enough money to send Eddie's father and uncle to America to seek out better lives. She eventually joined them in Alaska.
"The day my grandmother passed away was the day I grew up," states Eddie, who traveled with his family to Grandma's funeral. "At her village in Nigeria, trumpets were playing and the whole community turned out to celebrate the gigantic impact she had on so many people. I was 15 years old and I felt that all the sacrifices she made were so I could be here. I decided I wouldn't waste the opportunity she gave me."
His dad became an accountant, his mother (also from Nigeria) a psychologist. After settling in Alaska, the family moved to Las Vegas where Eddie, the second of five sons, played football at a championship-winning high school. A few small colleges offered him scholarships "but I didn't like the academic future I faced at those schools."
So, he decided to go to Washington to earn a world-class education — even though it was risky to try to join the Huskies as a walk-on.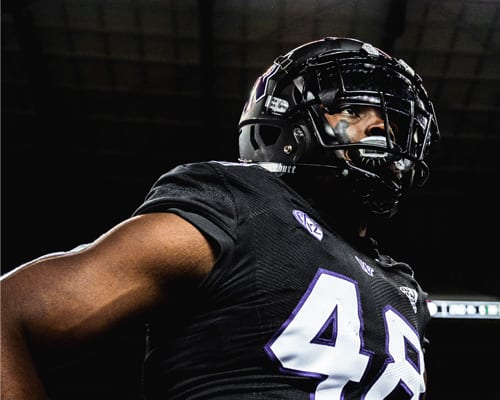 "I felt like I could prove to people that I wanted to play and could make an impact on the team," Eddie says.
And he did. On the very first play of his Washington career, he forced a fumble on a kickoff. The Huskies recovered and scored a touchdown. His inspiring play and team leadership over the following two years earned him a full scholarship.
"With four brothers, and after everything my parents and grandmother had gone through, I wanted to give something back," Eddie notes. "Telling my mom and dad that they didn't have to pay for my education was the best feeling ever."
Eddie is majoring in Public Health and intends to become a physician.
"My purpose is to help low-income communities and poverty-stricken countries improve their health standards so children can grow up and improve the health of tomorrow's world," Eddie wrote in his college essay.
Eddie's grandma would be proud. And so is every fan in Husky nation.