Programs and more
Special athletes, special volunteers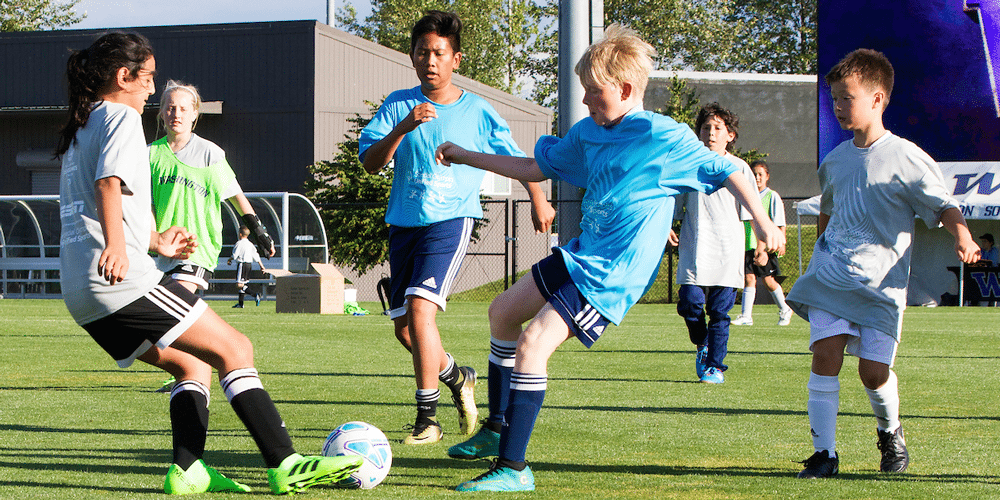 Husky student-athletes give of themselves to support causes at home and across the globe
Sophomore forward Mireya Grey had the perfect shot on goal when she passed the ball to a Special Olympics athlete, who kicked it in for the score. It was one of many joyous moments during a unified soccer match among athletes of all abilities at the Special Olympics USA Games held in Seattle this past July.
"I saw how important soccer was to these athletes. I saw a genuine love for the game. They played to their best ability in the most fun and passionate way," says Mireya, a UW Women's Soccer forward and one of several student-athletes who volunteered during the Games. "Seeing the smiles on their faces transferred a smile to mine. It made me think, how can I as an athlete without developmental limitations ever play soccer without a smile on my face or not play passionately just for the love of the game."
Her teammate, senior midfielder Pascale Dumesnil, agreed: "It was inspiring to see the Special Olympics athletes be so excited, so competitive and so determined to do their best and succeed. It helped me appreciate sports even more because of its ability to unify people of all different backgrounds."
Each year, UW student-athletes dedicate hundreds of hours to volunteer service. They visit sick kids at Seattle Children's, tutor younger students, and serve as coaches and role models to kids who attend summer sports camps on campus. Student-athletes also embark on global projects, such as building sports courts in remote villages in Central America.
"One of our greatest values is service," UW Athletics Director Jen Cohen explains. "We instill in our student-athletes that the more of yourself you give back to the world, the happier you'll be."