Provide essential support to Husky student-athletes
WHY IT MATTERS
COVID-19 has triggered an unprecedented and potentially devastating financial deficit for the UW Athletic Department. The costs to ensure student-athletes' safety, coupled with the loss of ticket income and other critical revenue sources, leave us with a gaping hole in our budget that only your generosity can fill. Your gift to The Huskies All In Fund provides essential funding for student-athlete scholarships, academic support, nutrition, training and more. The Husky sports you know and love are counting on caring people like you to step up to fill that budget gap.
When you donate to Huskies All In, your gift will be a testament to your passion for the purple-and-gold and to your belief in the future of 650 Washington student-athletes. Our Huskies give their all to fans like you, in competition and in the classroom. Please go all in for them and give generously today.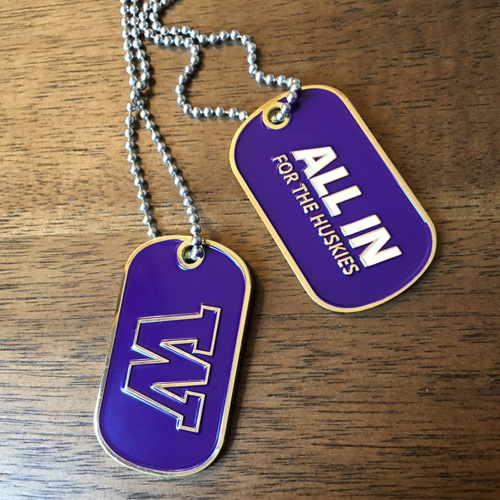 Your gift to The Huskies All In Fund is tax deductible and earns you special benefits, including:
Double priority points (2 points per $100)
Huskies All In commemorative Dawg Tag (for gifts of $100 or more)
And more!