One Team
WHY IT MATTERS
COVID-19's impact on Washington Athletics is straining our ability to meet even the most basic needs of our 22 athletic teams and programs — including scholarships, nutrition, academic support and much more. Learn more by reading our brochure.
While everyone has their favorite Husky team that fills them with countless thrills and purple-and-gold pride, this year, we're asking you to extend your support to every team. In lieu of shoring up just your favorites, your gift to The Huskies All In Fund will serve all 650 Husky student-athletes and 22 Washington teams, plus our band and spirit programs.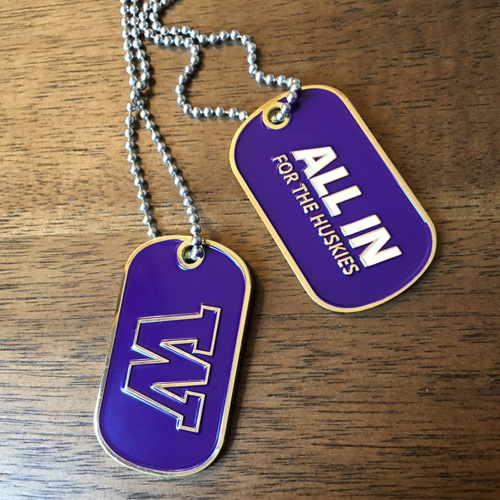 Your gift to The Huskies All In Fund is tax deductible and earns you special benefits, including:
Double priority points (2 points per $100)
Huskies All In commemorative Dawg Tag (for gifts of $100 or more)
And more!