Go All In for your Huskies and earn triple priority points
COVID-19 has triggered an unprecedented and potentially devastating financial deficit for Washington Athletics. While our department has and will continue to implement cost-saving measures in an effort to mitigate financial deficits, we won't be able to close the gap without you. We need our incredible fan base to come alongside us and stay All In to help continue to carry on the positive momentum we have built together on Montlake.
We are asking all Season Ticket Holders and Huskies everywhere to join us by participating in the Huskies All In Campaign. Transitioning your seat-related gift and/or season ticket payment will go directly to supporting over $16 million in scholarships for 650 student-athletes and will ensure continued sponsorship of all 22 of our teams. Our broad-based success as an athletic department has been a long-standing point of pride for this community and it will take your support for us to maintain all of our beloved programs. Any and all gifts will make a difference!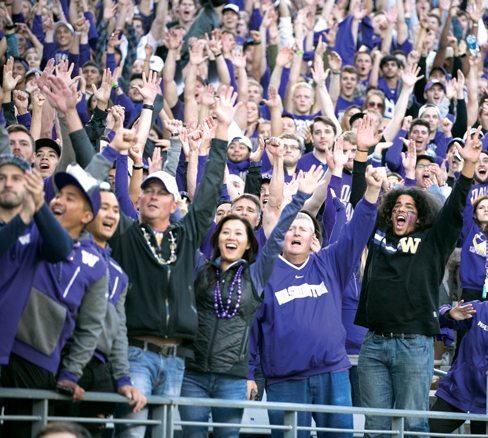 When you purchase Tyee Club season tickets for Football, Men's Basketball or Women's Basketball, certain sections require a seat-related gift to the Tyee Club. These "seat-related gifts" serve dual important purposes: they provide much-needed support for Husky Athletics while earning you additional priority points to improve your seats for future reallocations. Seat-related gifts also qualify you for Tyee Club annual member benefits.
If you are a current season-ticket holder, you may log into your UW Athletics account to make your annual seat-related gift.