Programs and More
Built for Life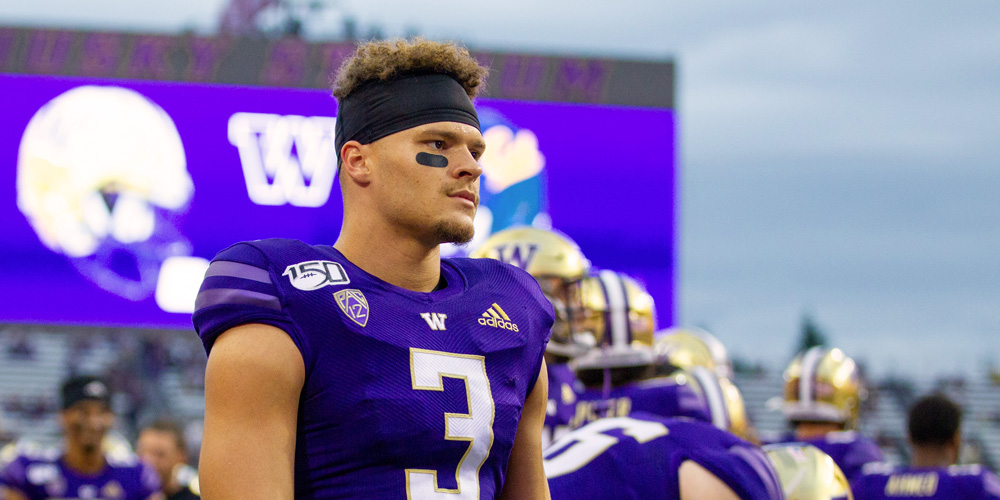 Two sons of professional athletes learn lifelong values from UW Football
Elijah Molden knows first-hand that football doesn't last forever.
The son of Oregon Ducks Hall of Famer and NFL cornerback Alex Molden, the junior defensive back says football has always been in his DNA. Watching his father transition from football to a career in sports marketing taught Elijah to be as focused in the classroom as he is on the field.
"It took my dad a while to find his passion after he left the NFL. My mom especially wanted me to learn from that. Both my parents always emphasized academics," says Elijah, who carries a 3.5 GPA and earned Academic All-Pac 12 honors in 2018. "And, the team has lots of meetings throughout the year about life after football, something that's so strongly instilled in this program."
While his sights are set on an NFL career, Elijah says his time at Washington positions him to succeed in whatever his future may hold.
"The number one thing I've learned here is taking responsibility for everything that happens in my life," he states.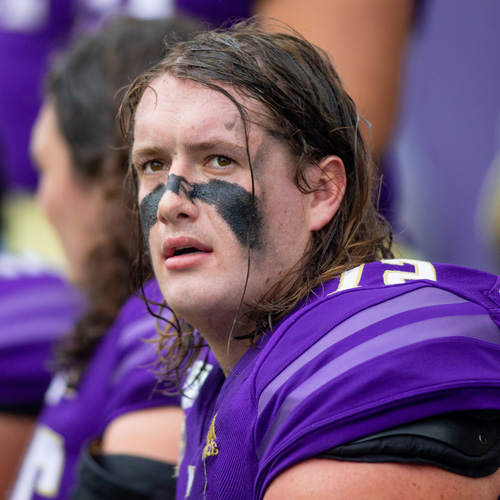 Senior offensive lineman Trey Adams, whose father Bud Adams pitched for Vanderbilt before a three-year career in baseball's minor leagues, echoes his teammate's praise for UW Football's emphasis on being "built for life" after sports.
"I've learned so many things," says Trey, who graduated with a degree in communications in December. "Coach Pete and all the coaches instill so many values in all the players. Narrowing it down to three, there's toughness, being able to compete in all you do, and being a good person. You're still a tough dude who wants to hit people, but the program creates a sense of kindness and an attitude that lets me be who I am."
Trey also points to the "brotherhood" of the team as something he'll take with him long after he leaves the UW, noting that "some of these guys I've played with will be my friends for life."