Support the Huskies — and improve your season-ticket seats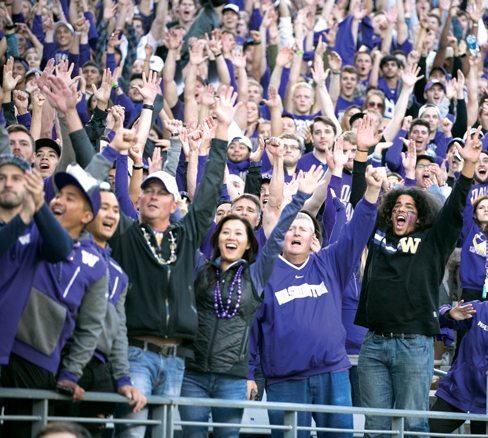 When you purchase Tyee Club season tickets for Football, Men's Basketball or Women's Basketball, certain sections require a seat-related gift to the Tyee Club. While not tax deductible, these "seat-related gifts" serve dual important purposes: they provide much-needed support for Husky Athletics while earning you additional priority points to improve your seats for future reallocations. Seat-related gifts also qualify you for Tyee Club annual member benefits.
If you are a current season-ticket holder, you may log into your UW Athletics account to make your annual seat-related gift.