The Husky Hall of Fame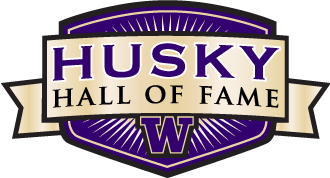 Induction into the Husky Hall of Fame is one of the greatest honors bestowed by the University of Washington Athletic Department. Since its inception in 1979, the Husky Hall of Fame has welcomed 200 members to its prestigious ranks. Members exhibit skill in their sports, success in academics and the highest character and qualities that represent the very best of what it means to be a Husky.
We are now accepting nominations for our next Hall of Fame class. Please refer to our guidelines before submitting a nomination. When considering your nomination, we encourage you to look at honoring both present and past programs, including those that UW no longer sponsors but which have a rich tradition of excellence.
Nominations are due May 21, 2021. Questions can be directed to bigwclub@uw.edu.

Make your nomination
Hall of Fame members
Want to see our current Hall of Fame members? View them below by sport or by year.