The Husky Hall of Fame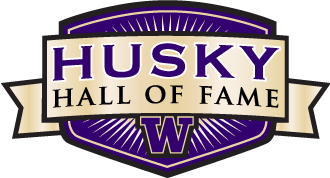 **COVID-19 UPDATE: We all look forward to honoring legendary former UW student-athletes every other year by inducting them into the Husky Hall of Fame.
Due to the COVID-19 crisis, we are postponing 2020 nominations and the induction event. Stay tuned for updates about rescheduled Husky Hall of Fame activities in 2021. Stay safe and we'll see you next year!
Induction into the Husky Hall of Fame is one of the greatest honors bestowed by the University of Washington Athletic Department. Since its inception in 1979, the Husky Hall of Fame has welcomed 200 members to its prestigious ranks. Members exhibit skill in their sports, success in academics and the highest character and qualities that represent the very best of what it means to be a Husky.
Meet the Class of 2018
Here are the upcoming inductees. Click on each photo to learn more.