Get connected with the Big W Club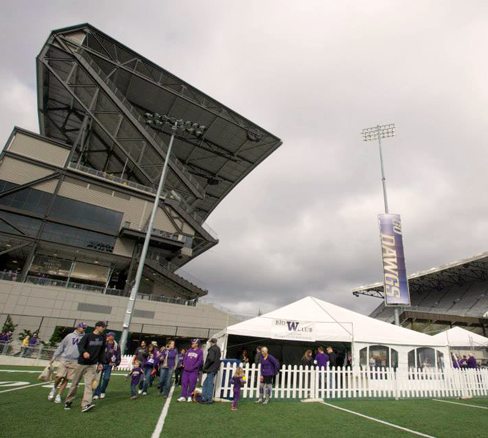 As a Husky letter-winner and Big W Club member, you have access to:
Varsity awards: Order your jacket, framed letter, ring and blanket now.
The Big W Club Tent: Open three hours prior to kick-off of Husky Football games as a gathering spot exclusively for Big W members, the Zone is located on the East Practice Field of Husky Stadium between the Waterfront Activities Center and the Husky Softball Field. The main entrances are located at the NE and SE entrances of Husky Stadium.
Exclusive events: The Big W Club sponsors events and engagement opportunities just for you, including Husky Hall of Fame celebrations, Big W Club-sponsored tailgates, reunions and much more.
Networking and career guidance: We provide you with resources to smooth the way for your transition from college to career. We facilitate informational interviews, career mentoring and networking referrals. Dinner with a Dawg, an annual event co-sponsored by the Big W Club and Student Academic Services, student-athletes with alumni who can provide valuable career advice.