Student-Athletes
From BMX to BKB
Fearlessness defines Husky senior's competitive life
Amber Melgoza was only seven years old when she won her first national championship, a fearless little kid on the bicycle motocross (BMX) track who went head to head with the boys, decked out in a bright pink helmet so they'd know who'd beat them.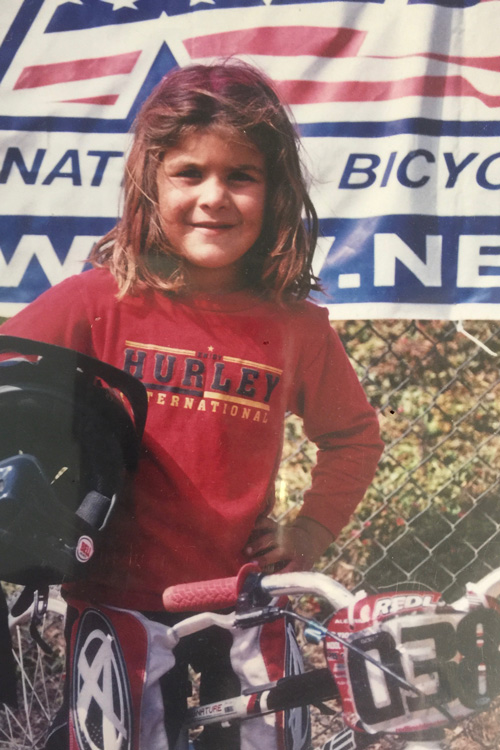 The Santa Barbara native, who also earned a national title with her high school club basketball team, proudly declares, "I wasn't afraid of anything." That same competitive spirit made Amber a standout guard with UW Women's Basketball during the past four years, culminating with the senior ranking among the 10 career scorers in program history.
Beginning with the drive toward her first BMX trophy at the age of 5, Amber developed a relentless work ethic and a fierce sense of loyalty.
"When I first came here (during the Huskies' NCAA Final Four season in 2016-17), I knew who would be graduating and I wasn't afraid to pick up the task of rebuilding a program," she explains. "A lot of players want a perfect four years, but I was willing to take that challenge. I'm so close to my sisters on the team, I just wasn't going to give up on this program.
"It hasn't fallen like we wanted, but I'm grateful for what we've had. The team's in great hands with Coach Jody (Wynn). She's not just trying to make us better players on the court but better women off the court."
With her brother and sister, Amber is the first in her family to go to college. Her scholarship, funded by Jay and Marsha Glazer, meant a lot to Amber and her parents.
"It was a relief to know I was getting a full scholarship," she says. "The opportunities I've had at UW are unbelievable and nothing would be possible without all our donors."
Her sights are set on playing professionally. The communications major says UW basketball has nurtured her drive for success and her passion for life — "I'm very adventurous and ready for whatever comes next."