Student-Athletes
Goal-line: Graduation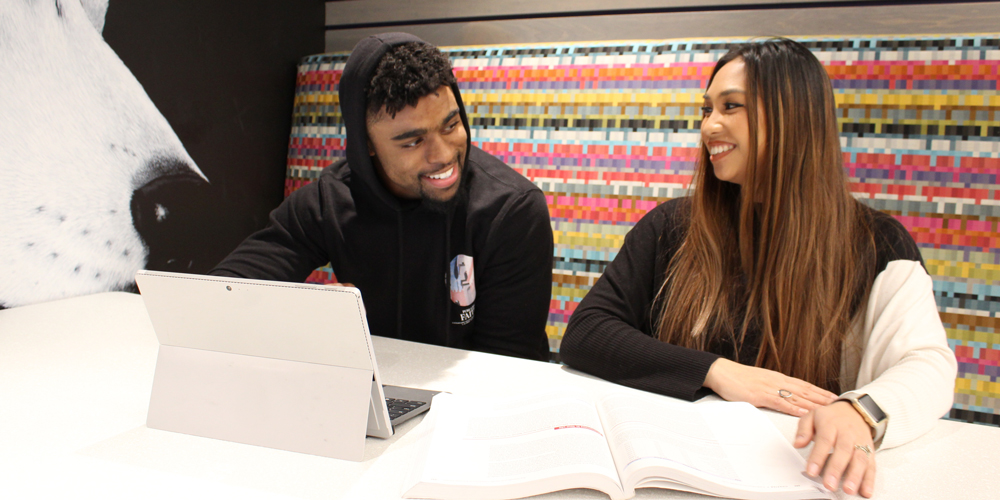 Before, during and after their time at Washington, student-athletes strive for one ultimate achievement — a college degree
Salvon Ahmed didn't care much about succeeding in school. Then, a college recruiter delivered a stark wake-up call: improve your grades or risk losing out on an athletic scholarship.
"I was good at football, but that wasn't enough," says the freshman tailback, one of the top-rated recruits in the nation coming out of high school. "It took someone to scare me to get my grades up."
From that point on, he buckled down and made the grades he needed to accept the offer from Washington. To ease his transition into college, Salvon was one of about 50 student-athletes to jump-start his UW education the summer before his freshman year with LEAP — the Learn Experience Achieve Program.
"It's a boot camp for academics," explains Salvon, "a 10-week class accelerated into four weeks."
With long hours in class five days a week, scheduled tutoring and homework sessions, and rigorous writing assignments, LEAP was extremely challenging.
"When school started and I took an English class, it was a breeze because I'd been through LEAP. It boosted my confidence and helped me get comfortable with college," says Salvon, who earned a 4.0 in the six-credit LEAP course and a 3.7 overall GPA his first quarter.
LEAP is one of several opportunities — all largely funded by donors — that Husky Athletics provides to student-athletes to ensure they graduate. Everyone can access tutoring, while some benefit from intensive academic assistance for learning disabilities.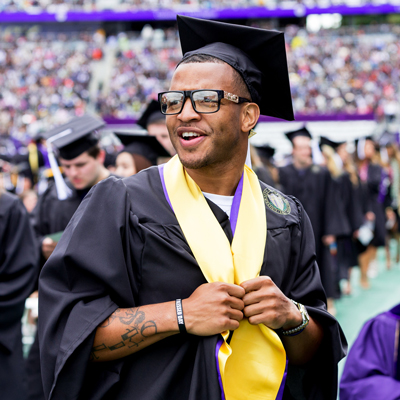 When student-athletes leave the UW early for pro drafts or other reasons, the Finish Line program invites them back tuition-free to complete their degrees. Basketball alumnus and current Huskies coach Will Conroy left for the pros in 2005 and returned to earn a bachelor's in theatre in 2015 — "the single best thing I've ever done in my career."
"As a young man, you don't realize the importance of finishing school. But as you mature, you know how huge it is to graduate and to have the UW care enough to help you," says Will, who eagerly promotes Finish Line among alumni he's played with and coached.
Kim Durand, who manages academic services for Husky Athletics, sums up Washington's commitment as "fulfilling a promise we make to student-athletes and their families as far back as the recruiting process."
"You commit to us and we commit to you," Kim says. "Our expectation is that every young man and every young woman who comes here earns their degree."