Donors and Difference-Makers
Tunnel of love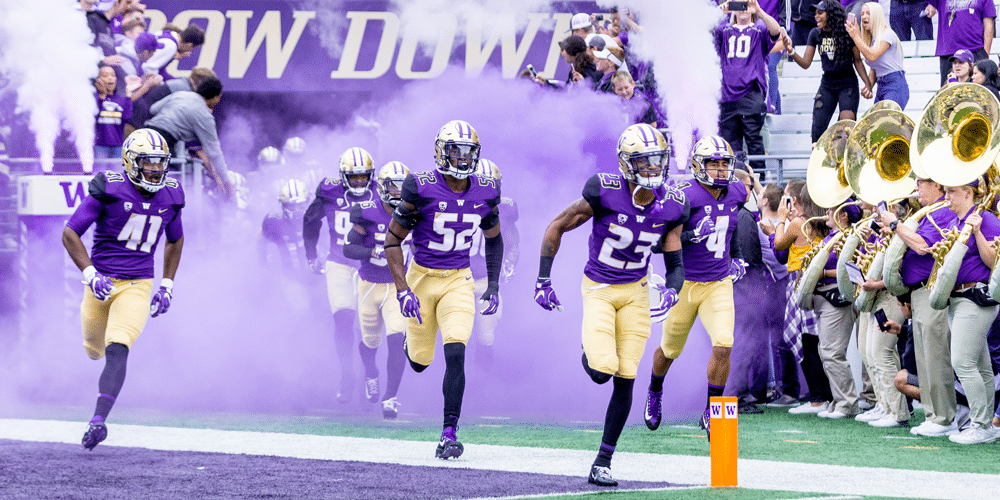 One family gives back to UW Athletics in return for 100+ years of Husky joy
As members of the Ryan family stood inside the tunnel leading from the Husky Stadium locker room onto Alaska Airlines Field on opening day of the 2013 football season, five generations of UW alumni stood with them in spirit.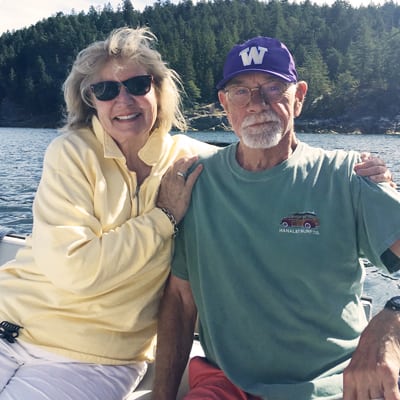 In gratitude for the experiences that helped to shape so many family members' lives — as student-athletes and as graduates who forged successful careers and served as role models for future generations — UW alumni Joe and Kathy Ryan made a significant donation to name The Ryan Family Tunnel during the Husky Stadium renovation.
"Our family has been very connected to UW. It was a wonderful experience in our lives," states Kathy, who met and married Joe while they were at Washington in the 1960s. "When it came time to do something for the University, giving back to sports was the perfect way to show our appreciation."
Kathy traces her UW roots back to her grandfather, who rowed crew and graduated in 1903. Both her parents also are alumni. Joe played tackle on the 1964 Rose Bowl team. His brother also was a Husky football player. Two of the Ryans' three children graduated from Washington, and the fifth generation is now represented by grandson Jack Enger, a sophomore pitcher for Husky Baseball. A dozen other relatives and in-laws also earned UW degrees.
Joe earned a law degree from Columbia after graduating from Washington and has become one of our most generous former student-athletes. The couple lives in Maryland and hosts an annual salmon barbecue for East Coast UW alumni. In addition to supporting the tunnel, they've contributed to UW Rowing and Baseball along with scholarships for the UW School of Law.
"What's key to our giving is the generational continuum of appreciation for the University's contribution to our family," Joe explains. "This continuing connection has been extraordinarily meaningful."
"I don't think there's a finer investment in the world than investing in the lives of kids," Kathy concludes.