Athletic Director's Letter
Welcome to The Tyee Difference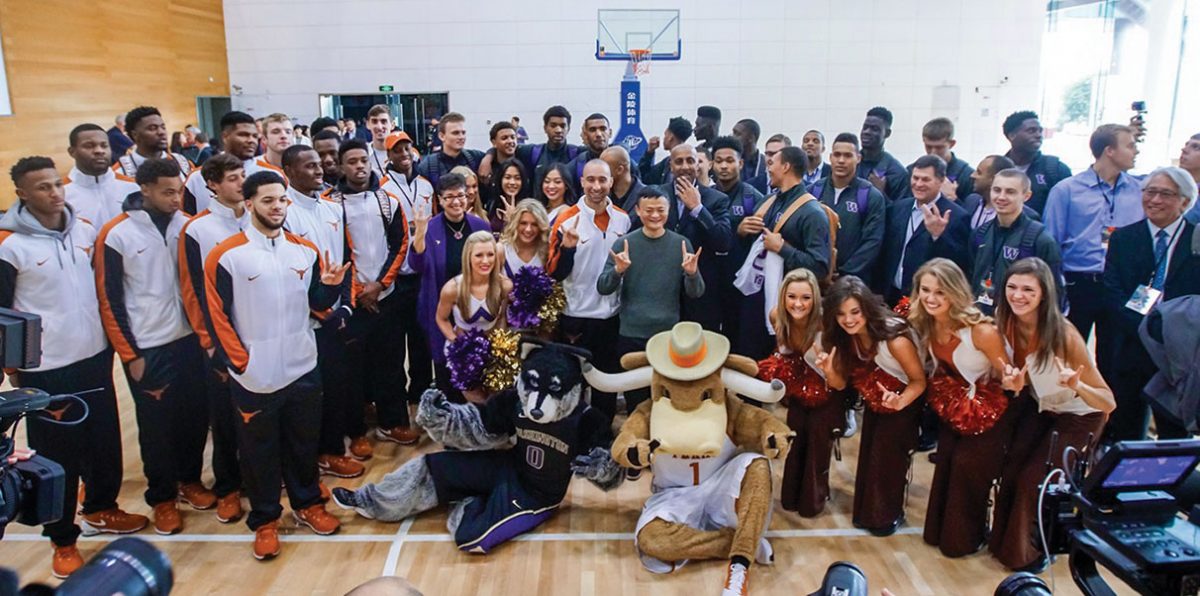 Dear Tyee Club members,
Welcome to The Tyee Difference, the UW Athletic Department's new magazine highlighting the remarkable impact you make in the lives of Husky student-athletes and in the success of all our sports teams.
Over my past 18 years with the UW, I've had countless opportunities to connect with our student-athletes at games, matches, practices and in the academic center. I'm always in awe of how incredibly hard they work. They study hard, earning an average 3.17 GPA. They practice, train and eat right. They give their all for love of their sport, exalting with us in heart-pounding victories and lamenting with us in heart-breaking defeats. They volunteer in the community, care about their teammates and respect their coaches. They are amazingly talented and committed, always pursuing lofty goals.
And they recognize and appreciate that your support makes it all possible. So do we.
Tyee Club donors — whether you contribute via your season-tickets, make annual or endowment gifts to support scholarships, or remember UW Athletics in your will — you set the UW apart from so many other collegiate sports programs. We are blessed with die-hard Dawg fans and supporters who believe in the dedicated young student-athletes who embody Husky spirit.
We hope this magazine and future issues of The Tyee Difference will prove to you what all of us have known for a long, long time. Your support really does make all the difference.
Go Huskies!
Jennifer Cohen
Interim Athletic Director, Sr. Associate Athletic Director for Advancement
The Tyee Club, Husky Athletics and our entire University community would like to thank former Athletic Director Scott Woodward for his accomplishments at Washington. We wish him all the best.
PHOTO ABOVE: The Husky Men's Basketball team shared the spotlight in Shanghai with UW President Ana Mari Cauce, influential Chinese billionaire Jack Ma and the Texas Longhorns, who lost to Washington 77-71 in the inaugural PAC-12 China game in November. The Huskies combined academics and culture with athletics, doing advance research on China and touring famed spots like the Huangpu River and Buddhist temples.