Athletic Director's Letter
Abnormally exciting — thanks to you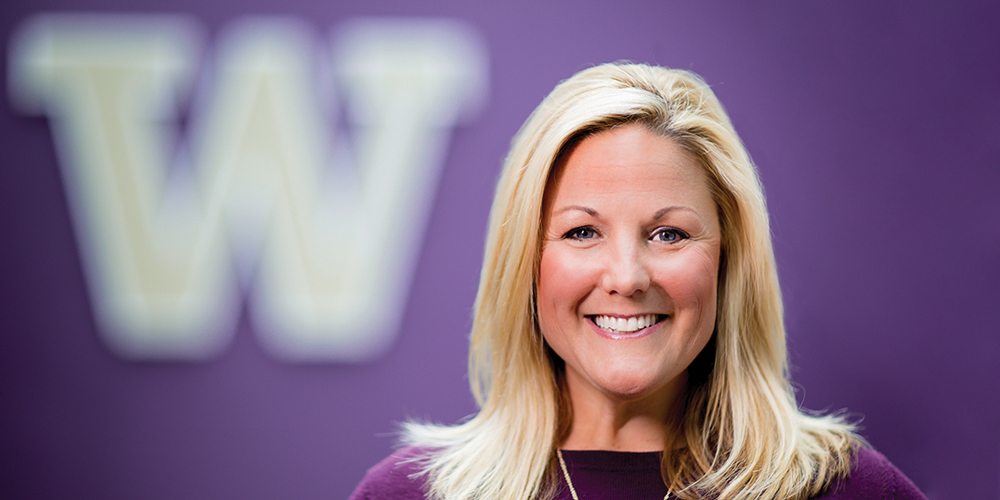 Dear Husky Nation,
As we all yearn for a semblance of normal, Washington Athletics couldn't be more excited about something decidedly abnormal: 19 of our 22 sports in competition this spring! While it's logistically challenging, we're thrilled that Husky student-athletes are returning to the fields, courts, gyms and tracks that they've missed for too long.
The schedules may not include as many competitors as usual. Fans may not be able to watch in person like they'd love to. COVID-19 protocols remain firmly in place. But, we remain inspired by how happy and grateful these dedicated young men and women are to play the sports they love! You can learn more about sport schedules at GoHuskies.com.
For a while earlier this school year, none of this seemed possible. Then, loyal donors like you stepped in. You've responded to our call to support every team as One Team. You've gone all in for your Huskies by contributing to our Huskies All In initiative. Because of you, hundreds of student-athletes have regained their opportunity to compete. Thank you.
We still have a long way to go to ensure the funding we need to offset the pandemic's impact. But we know Husky Nation will step in to maintain our momentum. We're happy to share a few hopeful stories with you here to help keep you connected to everything you make possible. We miss and appreciate you.
Go Dawgs!

Jennifer Cohen
UW Director of Athletics