Student-Athletes
Champions in the classroom, too!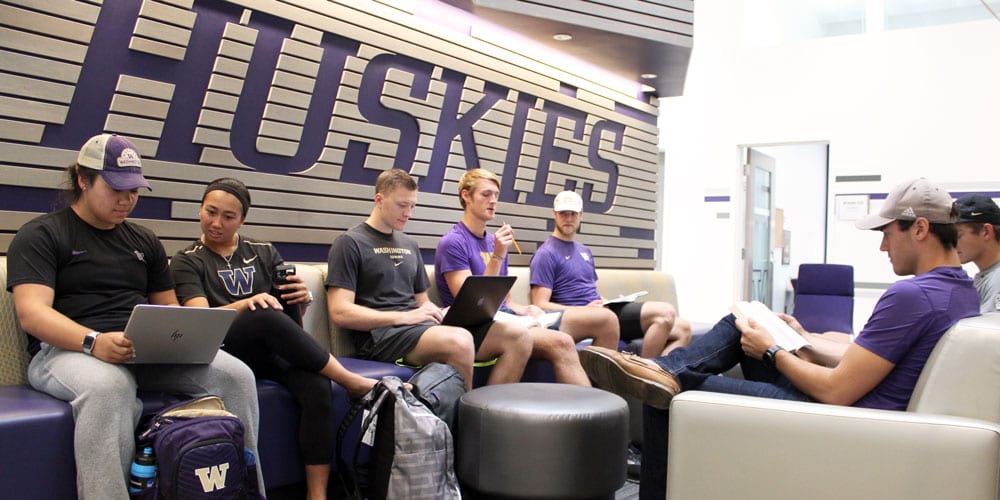 Thanks to the dedication and hard work of our student-athletes along with the support of Tyee Club donors, the Huskies make us proud with thrilling victories and record-setting performances in the classroom as well as in competition.
Your gifts fund comprehensive and in-depth academic services that propel student-athletes to unparalleled academic success. In the recently completed fall quarter, 21 of our 22 teams earned GPAs of 3.0 or better, tying a record set last year. In addition:
Nearly three out of four student-athletes (71 percent) earned a 3.0 GPA or better.
The overall GPA for all teams was 3.22.
Gymnastics scored the highest GPA at 3.55 and three other teams also earned a 3.4 or better (Men's Soccer, Beach Volleyball and Women's Cross Country).
The Dean's List welcomed 139 student-athletes.
A record 77 Husky Football players earned GPAs of 3.0 or above.