Coaches and Staff
Conversation with Coach: Jody Wynn, Women's Basketball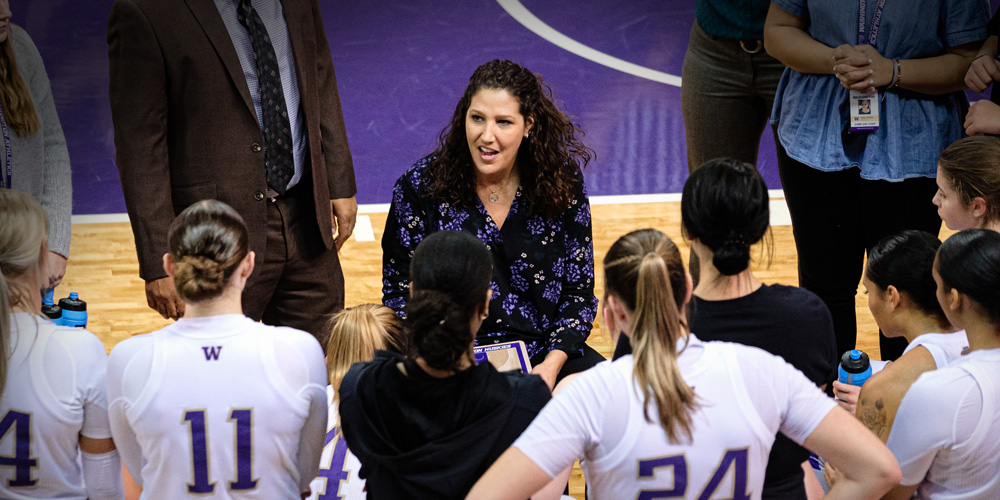 This is the first Q-and-A with a Husky head coach that will appear regularly in The Tyee Difference.
You finished strong last season. How are you building on that moment?
Being able to play to our potential to finish last year, upsetting two teams in the Pac-12 tournament to go to the semifinals, carried us into a good spring and off-season of training. We have more depth and experience now along with four new recruits who provide us with size and a defensive mentality.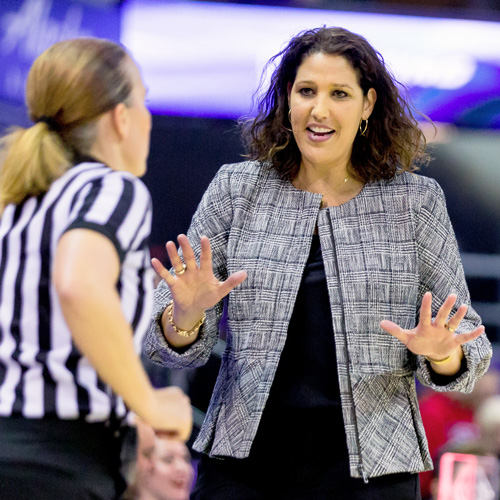 To what do you attribute your team's improved performance this season?
Experience, experience, experience! Our returners not only all received quality playing time last season, but they all played in big games and in pressure situations. This experience has transferred into our current season with more court awareness, confidence and overall knowledge of the game. Our ladies have worked hard to improve their skills and are determined to lead UW back to the Big Dance!
When you're rebuilding a program, how important is fan support?
Incredibly important. We need to get people back in the seats. Our girls are working so hard and doing so well on the court and in class. It's deflating when they don't get the encouragement and support in the arena. They're proud Huskies and good citizens. They want to do what's right and to win. We'd like to see our community rally behind our Huskies to improve attendance like so many other women's basketball teams have done throughout our conference.
What role do Tyee Club donors play in your success?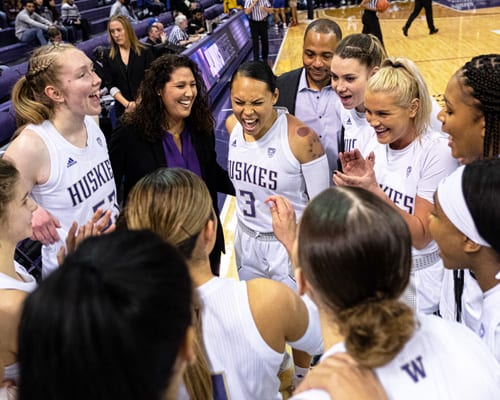 Donors give us the chance to compete in high-profile national tournaments against some of the best teams in the nation. That bolsters our confidence and helps us hone our skills. This fall, donations supported a two-day teambuilding and leadership development experience called The Program. The student-athletes learned how to create a positive culture and to trust each other — and it showed on and off the court. This year, we hope to purchase leading-edge technology that delivers statistics and analytics instantly and will make handwritten stat-tracking obsolete and provide us with more accurate data to streamline our practices and help players avoid injuries.
Jody Wynn is in her third year as the Head Coach of UW Women's Basketball. Learn how you can support her team or other Husky athletic programs.