Programs and More
Setting the table for success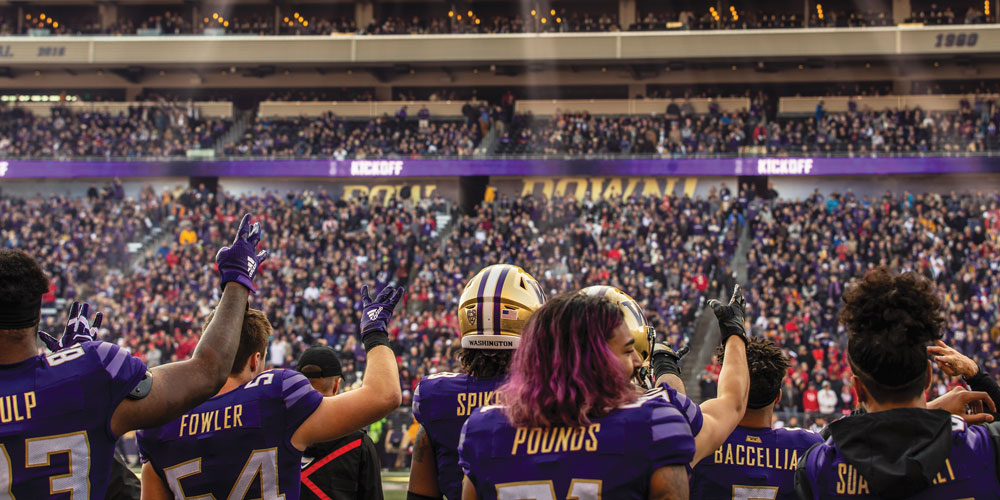 Your support is the key ingredient in the Huskies' fabulous finishes
From team travel to high-tech equipment, leading-edge training to scholarships, the generosity of Tyee Club members paved the way for proud achievements in fall sports. Washington was one of just three Division I schools to have four different sport teams compete in NCAA post-seasons and be chosen for a Bowl game.
A decade of Bowl games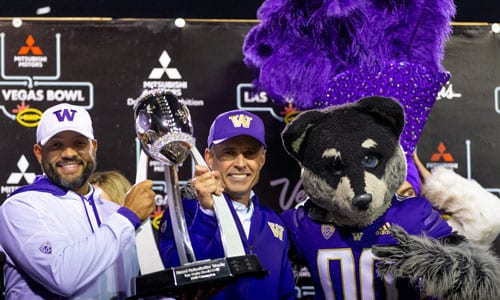 For the tenth year in a row, Washington Football earned a post-season Bowl berth, beating Boise State 38-7 in a farewell victory for Coach Chris Petersen.
Top four finish for Men's Soccer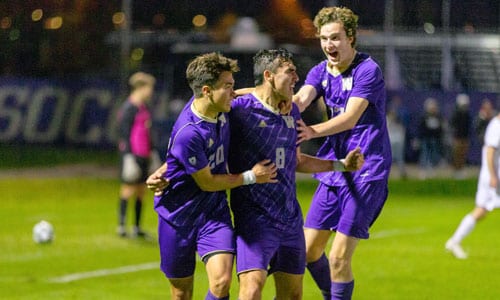 After winning the Pac-12 championship, Coach Jamie Clark's team (17-4) reached the NCAA quarterfinals before losing 2-1 to Georgetown.
Elite honors for Volleyball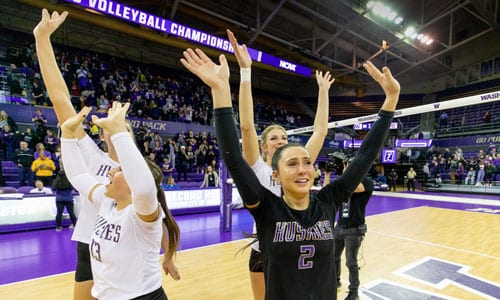 Coach Keegan Cook took his UW Volleyball team to the Elite Eight for the third time in the last five years. The Huskies lost to No. 1 seed Baylor following a 27-7 season. Huskies Kara Bajema and Ella May Powell were named All-Americans.
Cross country teams place high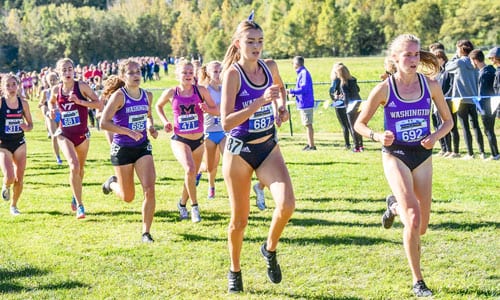 For just the sixth time in school history, and the second year in a row for Coaches Maurica and Andy Powell, Women's and Men's cross country teams posted top 20 NCAA finishes. The Washington women finished 11th and the men's team placed 19th.
Women's Soccer back to the tourney
For the first time since 2015, and in the 26th and final season for Head Coach Lesle Gallimore, Women's Soccer returned to the NCAA Tournament. The team lost 2-0 to the University of South Florida in the second round following a 13-6-2 season.