Donors and Difference-Makers
There's no place like home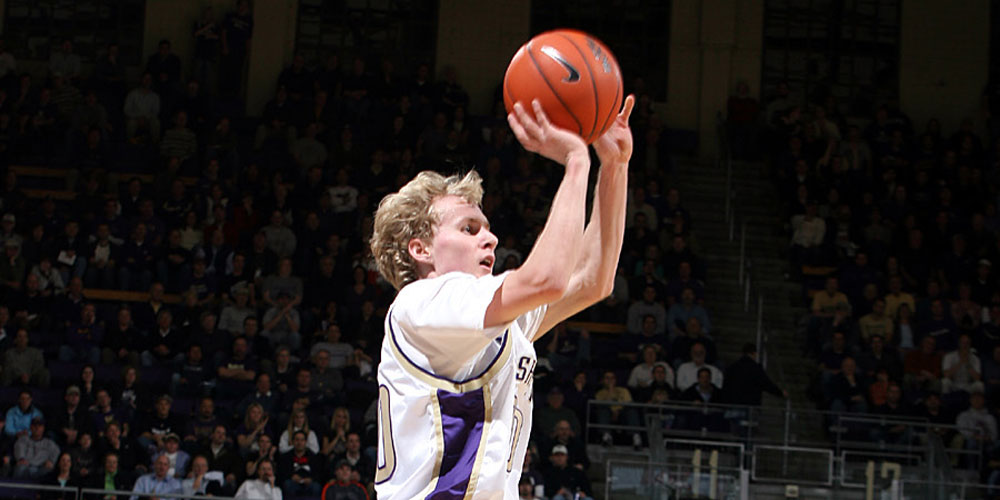 Three-point record-holder Ryan Appleby returned to Washington and now gives back to support today's student-athletes
Growing up in a rural area of small-town Stanwood, Washington, Ryan Appleby developed a single-minded focus on basketball.
"There wasn't much else to do there except play sports," he laughs. "Both my parents were big into sports, so my two sisters and I were, too."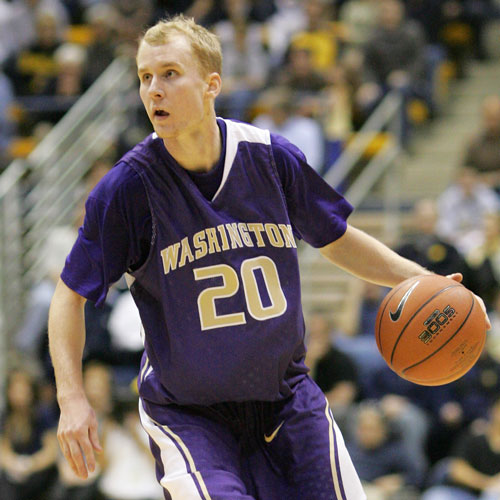 Fortunately for the UW, Ryan's singular focus produced a record-setting three-point shooter (in a single game and in a season) for the Huskies, but his college basketball journey took a temporary 3,000-mile detour. As a top-40 recruit in 2003, he signed with Florida. By the end of his first season, the negative culture of that school's basketball program drove him home to Washington.
"Playing for the UW was such a positive experience and it was rewarding to play at home," says Ryan, who played professionally with the Idaho Stampede for two years after graduating in 2008 with a degree in sports management. He also founded and still operates a basketball clinic and camp for kids.
As a real estate broker with Westcott Homes, Ryan now finds himself in a position to give back to the program that he says gave him so much. He recently made a generous gift to The Competitive Edge Fund and supports both Women's and Men's Basketball as a season-ticket holder.
"From a team setting, you learn how to work with other people, to make sacrifices, to understand different personalities, to thrive under pressure, and to manage your time and balance your life," Ryan states.
"I valued my time and experiences as a student-athlete at the UW. It helped me grow as a person and in my work. When you feel grateful like that, you want to find a way to give back. If other Husky alumni take the time to reflect on the experiences they've had here and feel gratitude for them, they'll be compelled to invest in today's student-athletes, too."