Rule changes approved this year by the NCAA now require us to cover the full cost of college attendance for our student-athletes. This rule change added $804,000 to our annual scholarship costs, making scholarship endowments more important than ever before.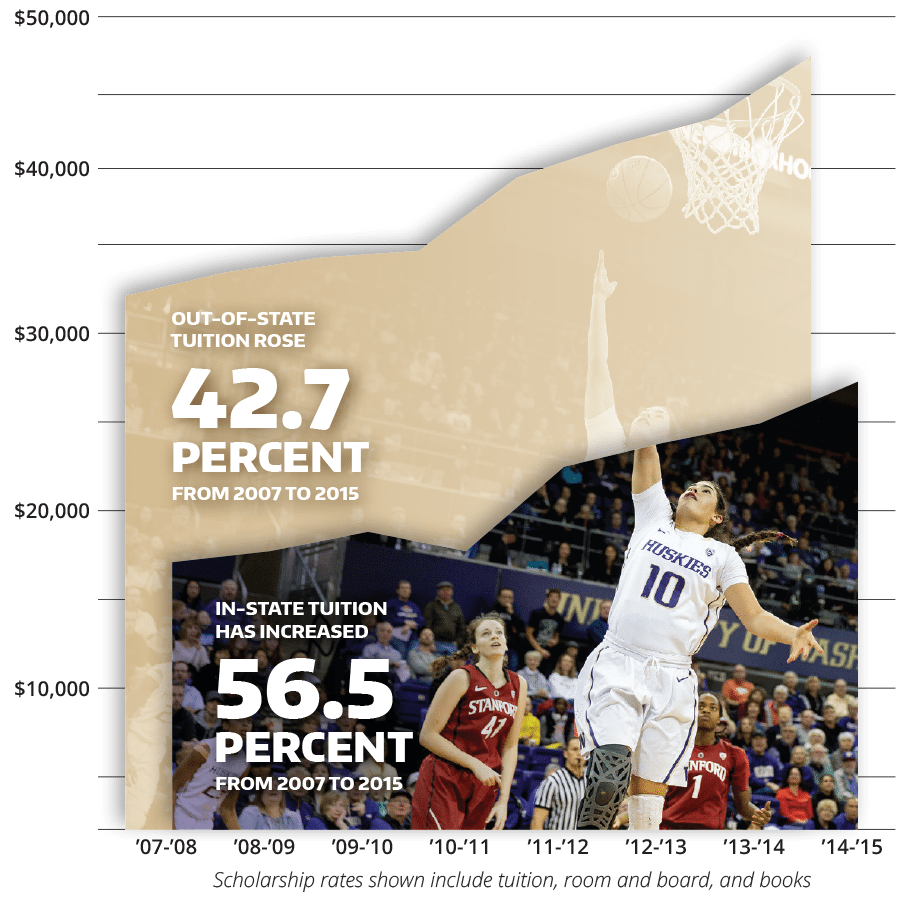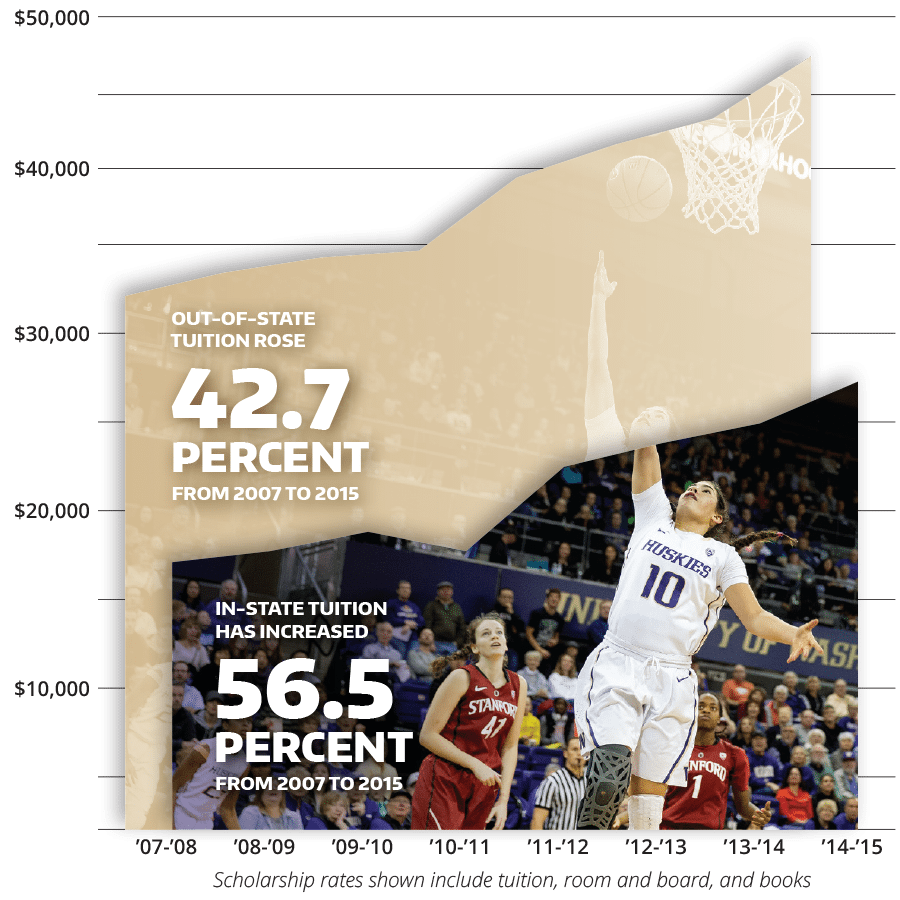 Today, our scholarship endowments total $57.5 million and pay out $2.18 million a year to cover about 23 percent of our scholarship costs. To fully endow all our scholarships — providing a permanent source of worry-free funding to give all our student-athletes the chance to learn and compete — would cost $250 million.
Establishing a full or partial scholarship endowment shows your deep commitment to Husky Athletics. Contact us at 206-543-2234 to learn more.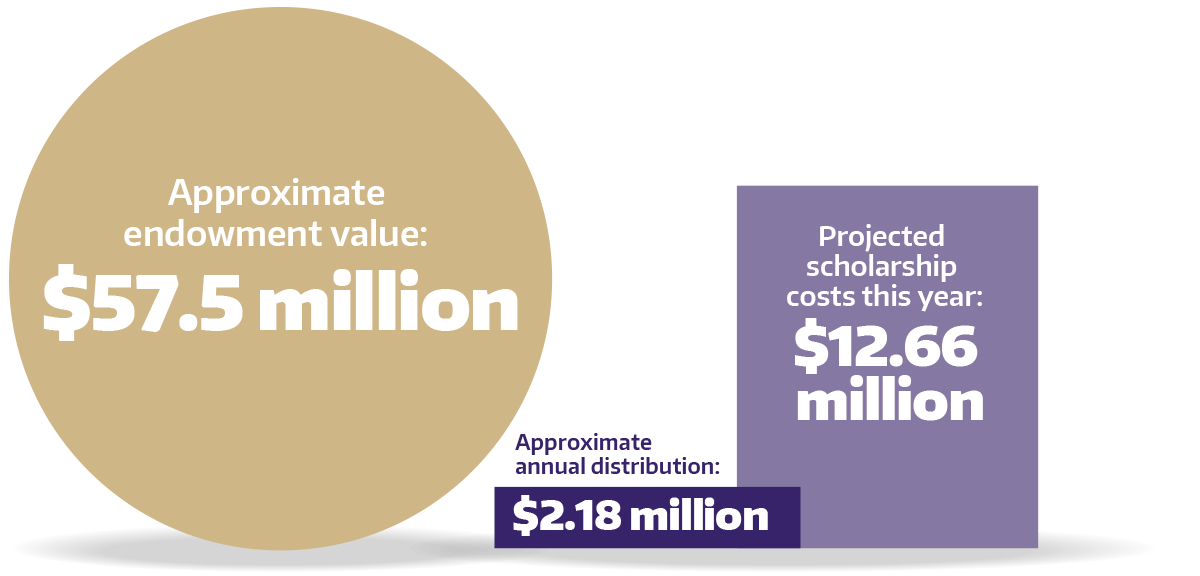 A special thank-you
A 50 percent match in late 2015 from the University of Washington encouraged many of our generous donors to make an even bigger impact on the lives of student-athletes. We are deeply grateful to them for generously creating new scholarship endowments or adding to existing ones.
Robert and Jeri Berg
Edward and Pamela Bridge
Andres Maestas and Lacey Bundy
Dwayne and Terese Clark
Ronald and Wanda Crockett
Neal and Janet Dempsey III
Catherine Boshaw and Douglas Edlund
Craig and Marilee Eerkes
Kristie and Benjamin Forrest
Rick Freedman
Anne Gittinger
Gary and Marcia Grimstad
Wayne and Carol Gullstad
Thomas and Mary Herche
Frederick Hines Jr.
John and Rosalind Jacobi
Nick and Michele Keller
Jean K. LaFromboise Foundation
Blake and Molly Nordstrom
Bruce and Jeannie Nordstrom
John and Ingrid Osterhaug
William and Dorothy Philip
Nancy and Benjamin Remak
David and Carol Robinson
Kathleen and J. Matthew Rossmeissl
Kerry Sawyer
Paul and Susan Skoglund
Carrie and Skip Slavin
Jim and Patricia Voelker
John and L. Diane Wallace
Alexander and Erika Washburn