Student-Athletes
'It's a responsibility to give back'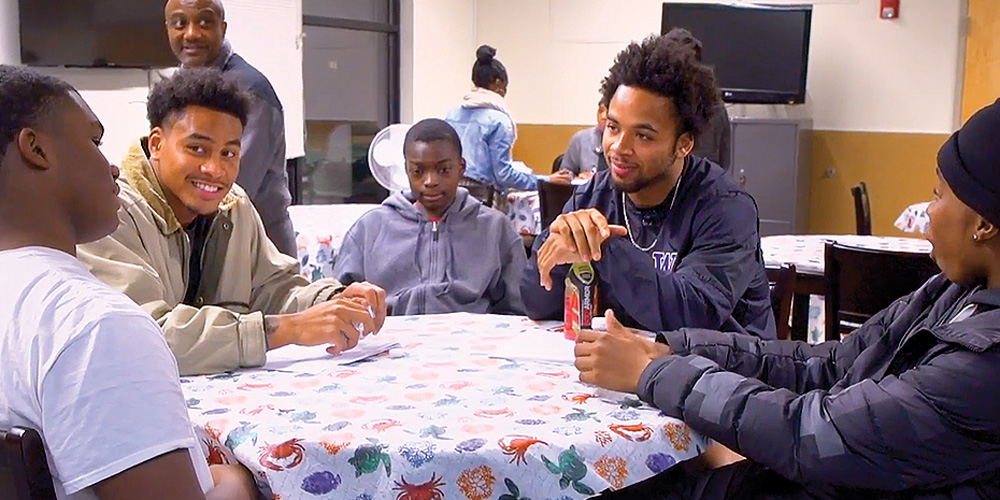 Photo credit: UW News (above) and Rebecca Sullivan (below)
Huskies carve out time in hectic schedules
 to become mentors and volunteers
Husky running back Myles Gaskin saw a lot of himself in Calvin, a 15-year-old football player who needed just a little encouragement to stick to his studies and follow his dreams.
"I wouldn't be where I am today without the guidance of my father and brother," explains Myles, who mentors Calvin 
and other kids through the nonprofit 
4C Coalition. "A lot of these guys don't have men in their lives. We can be a 
big brother to them. It's a responsibility to give back, to give them as much 
as I can."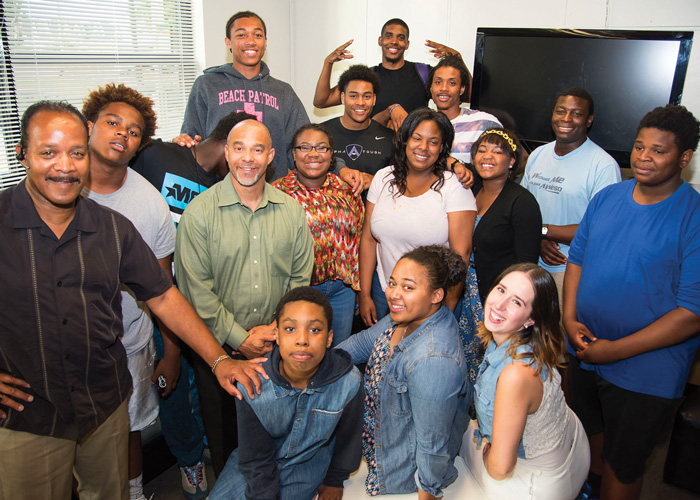 Amid classes, homework, practices, training, competition, away-game travel, family and social life, Husky student-athletes dedicate precious spare time to volunteer in countless ways. They visit ill children in the hospital, coach kids in summer sports camps, travel to Latin America to revitalize communities by building sport courts, tutor elementary school students, and more.
"Coach Pete does a good job of telling us it's more than football, that we have a great platform and we can use it to help others," noted defensive back Jojo McIntosh, who also serves as a 4C Coalition mentor.
Once a week in structured group sessions — as well as informally in calls and texts — mentors and students discuss the responsibilities of school, family, respectful personal relationships and "what it means to be a good man," Jojo says.
"We talk about seeing past today, sacrificing for your goals, and how going after your dreams means getting it right in the classroom and getting a little better every day," says Myles. "The program changed my life for the better, gave me more insights into life and how to strive to help somebody else every day."
"Every one of these kids is wonderful and unique. It's easy to want to be there for them," Jojo agrees. "They go through a lot of tough things and they stay strong, so they inspire me to stay strong, too."