Donors and Difference-Makers
Progress!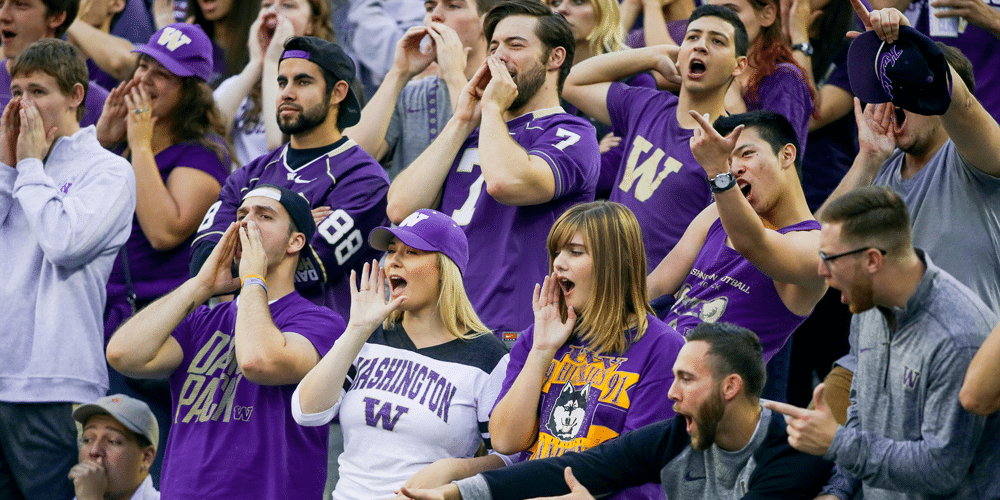 The Game Changer Campaign for Husky Athletics advances transformational fundraising goals
$79.7m to $100m
The principle of our endowed scholarships grew to $79.7 million in FY18, toward a campaign goal of $100 million.
1,539 and 13,080
More than 1,500 first-time donors in FY18 swelled the ranks of Tyee Club supporters to a total of 13,080. Thank you!
154 at $50K+
We gratefully named 154 donors as Game Changers, recognizing their contributions of $50,000 or more since the launch of the Campaign.
4,175
Over 4,100 gifts received to The Competitive Edge Fund as part of The Game Changer Campaign for Husky Athletics.
21 leave a legacy
Another 21 donors joined Forever Washington in FY18 by stating their intentions to remember UW Athletics in their wills or other estate plans.
$46.6M
Season ticket holders made more than $46.6 million in seat-related gifts to the Campaign over the past two football and basketball seasons.
Make a difference for your Huskies

With less than two years to go in the Campaign, we still need you to help us make a transformational difference for every Husky team and student-athlete. Find a way to give that matches your passion.