Athletic Director's Letter
Any way you define it, you build champions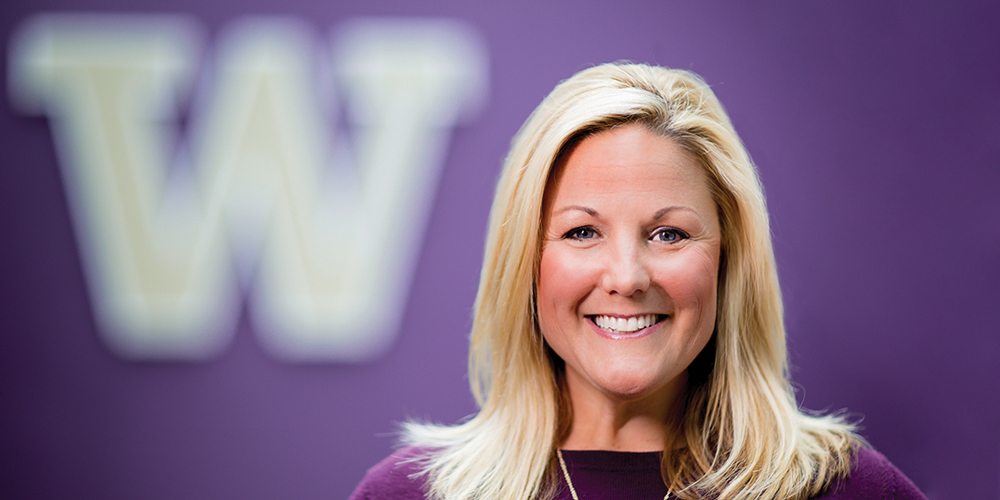 CHAMPIONS, CHampēənz, Noun: A person who has defeated or surpassed all rivals in a competition, especially in sports; a fighter, advocate or defender; one that does battle for another's rights or honor; one who shows marked superiority.
What does it take to build champions?
When it comes to the 650 young women and men in 22 UW athletic teams, the answer is: It takes everything. The nutrition that fuels their growth and performance. The training and conditioning that keeps them in top shape. Innovative physical and mental health care. The finest academic support. The best coaches and staff in intercollegiate athletics. State-of-the-art facilities in which to practice and play.
And, of course, it takes you. You drive our ability to serve student-athletes — body, mind and spirit. As science and technology offer endless innovation, as new opportunities to enrich their lives constantly emerge, you enable us to get better and better every day.
Our holistic approach to building champions is critical because we're not just preparing student-athletes for competition. We're preparing them for life. They are world-class students and athletes while they're here. They are world-class human beings long after they graduate.
In this publication, you'll learn about some of the leading-edge approaches we take to building champions. We also hope you'll learn how important you are to our efforts. Because our donors and fans care so much, the University of Washington can surpass all rivals in providing the very best resources, support and experiences to the student-athletes who make us so proud.
You truly are the most important member of our team. Together, we build champions. We are deeply grateful for your support.
Go Dawgs!
Jennifer Cohen
UW Director of Athletics
Why are you a 'Tyee'?

When Husky Athletics established its membership organization for donors in 1976, we searched for a name that would encompass the vision and passion of Husky fans who build winning teams and change student-athletes' lives through their generosity. We didn't have far to look.

In the language of the Pacific Northwest's Chinook tribe, "tyee" means "leader." For members of the UW Tyee Club, there's no more fitting title.

You keep Husky Athletics on the leading edge of competition. You lead the way for a lifetime of success for student-athletes by supporting scholarships. Your leadership creates champions, in competition and in life.

Thank you for being a leader.

Thank you for being a member of the Tyee Club.