Programs and More
Advancing diversity, equity and inclusion to benefit everyone in Husky Athletics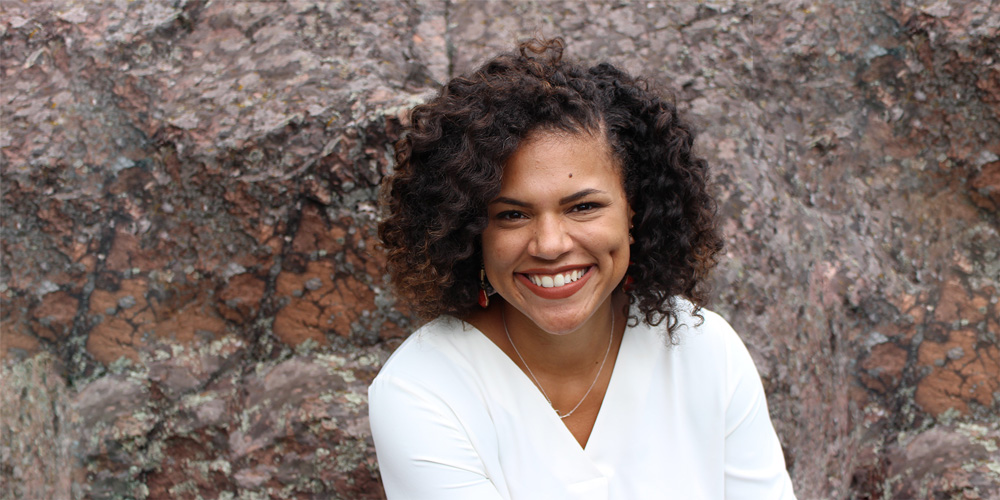 Sheridan Blanchard played college basketball in Minnesota before earning a Master's of Education in Intercollegiate Athletics at the University of Washington in 2016. She returns to helm our diversity, equity and inclusion (DEI) efforts after leading DEI at the University of Wisconsin.
How do you define DEI?
Diversity is about identity: gender, race, nationality, sexual orientation and all the diverse things that make us human. It's factors that differentiate us.
Equity makes sure that the structure is in place to ensure everyone has the unique resources they need to thrive. It might be 'equal' to give every Husky Football player size 14 shoes, but it wouldn't be equitable because that isn't the size that everyone needs. It's about ensuring that everyone has access to resources, opportunities and environments that they need to succeed.
Inclusion brings it all together. It reflects a culture where all people feel valued, heard, respected and that they belong. DEI strives to ensure that all people — no matter what they believe in or look like, where they're from, who they love, how much money they have, and what their unique experiences and challenges may be — can come to Washington Athletics and succeed by just being them.
How are you approaching your work?
I'm on a listening tour to understand the culture of Husky Athletics and how people from inside and outside of the department are experiencing Washington, what we're succeeding in and where we have room to grow. From there, we will ensure that the policies, programs, procedures and initiatives we create or enhance establish an environment where everyone who engages with Washington Athletics can succeed.
The funding to create this position was seeded by generous donations from Head Coaches Jimmy Lake and Mike Hopkins. What do you feel that says about the commitment to DEI?
To have some of the most influential and visible leaders in the Athletic Department commit to the creation of this position shows that this work is essential. It creates an incredible sense of urgency to make sure this is a priority.
Why did you choose to return to the UW for this position?
The UW was a part of my journey in discovering who I am and how I want to impact the world. In addition to my experiences, education and passion for this role, I live this. It's not just something I chose to do as a profession. My mother is white and my father is Black, which makes me the walking, breathing definition of inclusion! My values align with culture at Washington, never wanting to be stagnant, and wanting to grow to have monumental impact.