Programs and More
Boundless Futures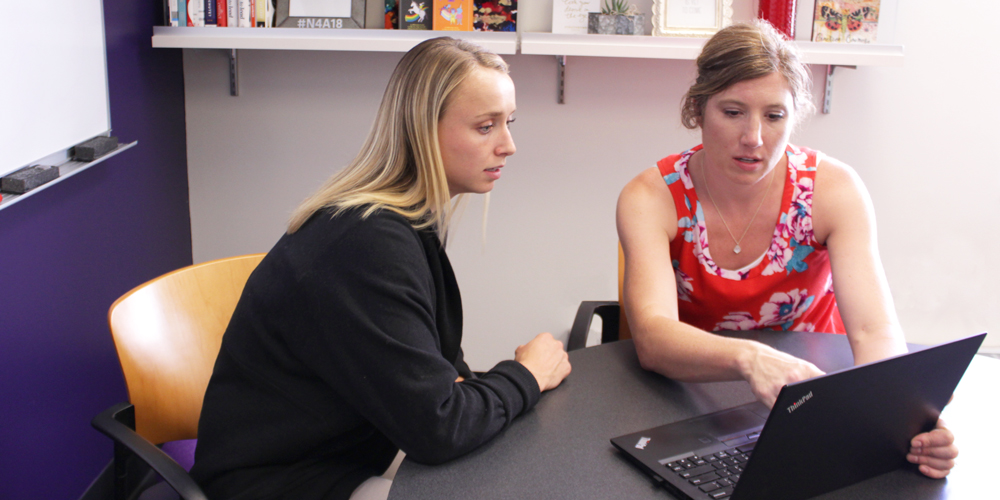 Donor-supported leadership program boosts preparation for life after sports
Lifelong soccer player Taylor Sekyra has grown up a lot since she was the cute little Ding Dong girl at UW Women's Soccer games, donning her cheerleader duds to shuttle the chocolate treats to coaches from the sidelines. With a Husky history going back so far, it was scary to ponder life after college athletics.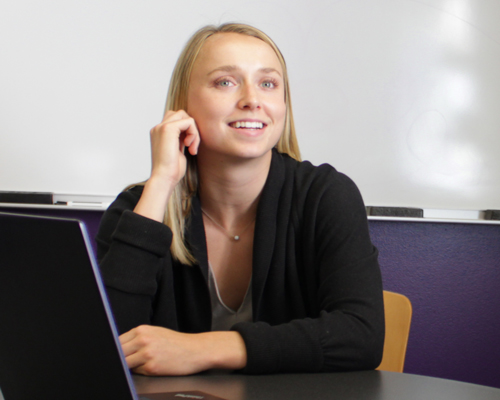 "This experience has been my life. I've poured my heart and soul into this team and it means everything to me," states the standout defender and Biology major, who graduated in spring 2019 and returns for a fifth-year season this fall. "I'm a Husky for life, of course, but the transition to no longer being a student-athlete will be tough."
By taking part in Boundless Futures — a multi-faceted career and leadership development program that helps prepare student-athletes for whatever comes next in their lives — Taylor had access to meaningful self-reflection tools, mentorships and job-shadowing experiences.
"It helped me assess where I am today, what I'm strong at, where I want to improve for the future," Taylor explains. "I learned that I'm good at cultivating relationships, but I wanted to up my emotional intelligence. How do I take everything and be my best for my team and myself for the future?"
A generous gift from a Tyee Club member enabled UW Athletics to launch the program much more quickly than initially envisioned. The donation endowed the salary of a new Director of Student-Athlete Development, and Erica Cenci earned the inaugural job.
"Student-athletes have all these skills they get through competitive athletics that they don't realize they have — time management, drive, teamwork, communication, leadership," Erica observes. "It's amazing to see the ah-ha moments when they discover what they're capable of outside their sport, and to watch as they build a sense of confidence and pride. Sports is a big part of their identity. Boundless Futures helps them recognize that this isn't all they are."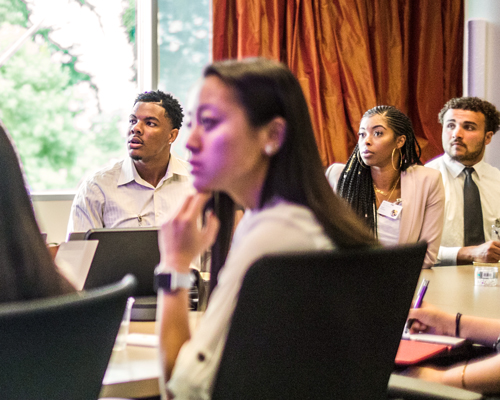 Like Taylor, who job-shadowed a Seattle Children's doctor as she prepares to become a physician's assistant, UW Football Tight End and alum Michael Neal also boosted his career through Boundless Futures. He earned a three-month paid internship at Amazon, where he presented bold ideas to his team and even spoke at a conference on artificial intelligence in front of Amazon Founder Jeff Bezos.
"I learned that being a leader doesn't mean you know everything. It's knowing what you're good at, being vulnerable and able to take feedback, and hiring people who are different from you and who excel in other areas," Michael says of participating in the Boundless Futures.
Fueled by the skills and confidence he developed in Boundless Futures, Michael was one of only two Pac-12 student-athletes selected to participate in a nationwide NCAA leadership forum — "the biggest highlight of my life," he says.
After completing his internship and spending three weeks in Japan in a program that builds international bridges through sports, Michael returned home to begin his post-grad life with hopes for a position that will build upon everything he's learned throughout his Husky experience.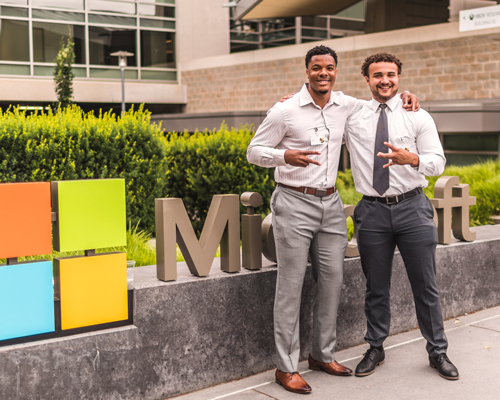 "The more you invest in Boundless Futures, the more you're going to help student-athletes like me change their lives forever," Michael says.
"It's all about who you are as a person, how you connect with people, being empathetic, and helping people follow along with your vision. That program created incredible opportunities for me."
Would you like to invest in the future of student-athletes?

Make a gift to The Competitive Edge Fund to support the ongoing expenses of programs like Boundless Futures.