Scotland trip stands out among donors' many contributions to thriving Husky Men's Golf team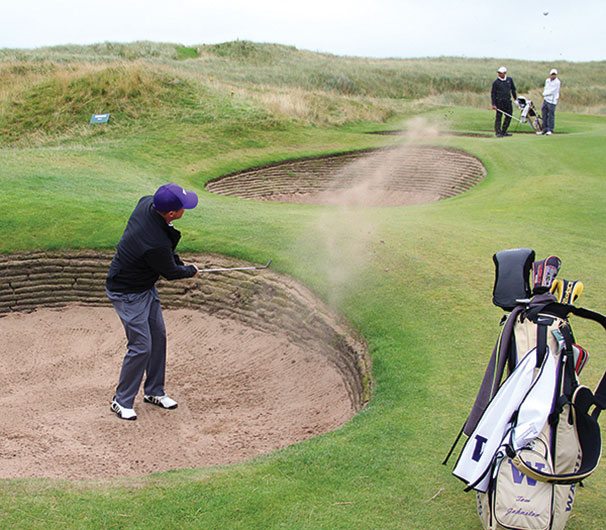 Right before their 2015-16 season got underway, our Men's Golf team traveled to Scotland, where they played some of the oldest courses in the world side by side with 22 loyal donors who funded the trip.
It was a unique opportunity for the team to get to know the donors who make their program strong — and to play in tough conditions that pushed their skills to new limits.
"When you're in Scotland, you're playing a whole different brand of golf," Coach Matt Thurmond says. "The wind's blowing the whole time. You have to learn all these low shots with no spin and softer clubs."
Sometimes young golfers gripe that playing in such conditions messes with their swing, but this team embraced the challenge.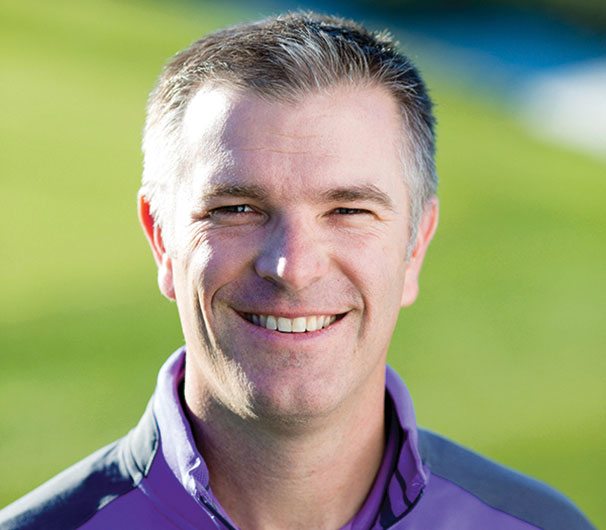 "Competitively, it's had a huge impact on our team," Matt says. "We've won two tournaments this fall (Husky Invitational and Gifford Collegiate), and both times it was in 20 mph winds."
Those wins have boosted the confidence of a team that graduated one of the best UW golfers of all time last year, Cheng-Tsung Pan, who won a Husky-record eight tournaments.
"That's a big loss. On paper, people might think we're down this year — but we don't believe that," Matt says. "These guys are really consistent and hard workers."
They're thoughtful, responsible and recognize the vital role donors play in giving UW golfers the best opportunities to hone their skills every day: from donated practice time on golf courses across the region and the team vehicles that get them there, to the cutting-edge technology in UW's on-campus golf training facility, to The Playground at Washington National Golf Club, a practice facility designed for elite golfers that allows the Husky team to train more efficiently than the competition.
During their trip to Scotland, Matt smiled every time a donor raved, "Wow! I can't believe how good these kids are!" — and not just because it's true.

"To see the happiness and fulfillment our donors get out of realizing their contributions matter," Matt says, "that's really something."
TOP PHOTO: Donors like Brian Leitgeb and Tom Johnston (right) made the trip possible for student-athletes like freshman Carl Yuan and sophomore Frank Garber.