Programs and More
Learning and bonding across the world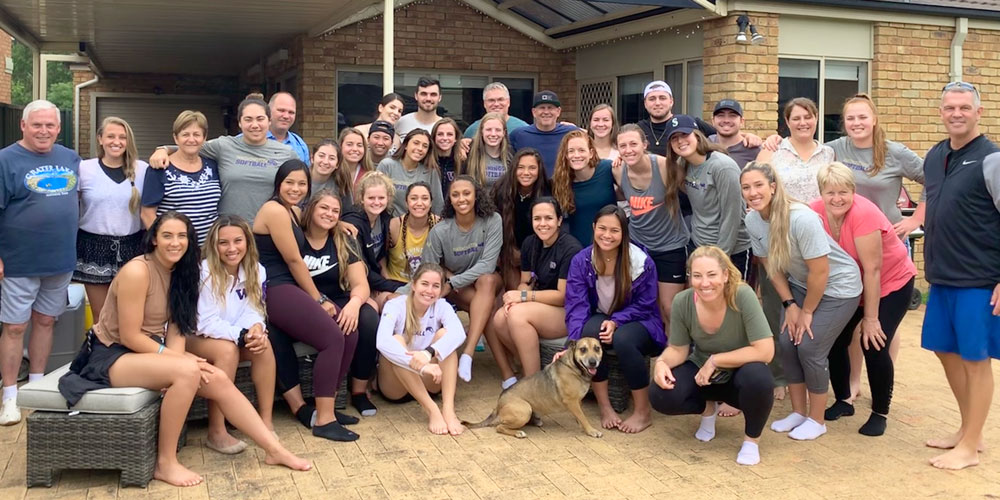 Softball's two faraway 'families' come together through a donor-funded trip to Australia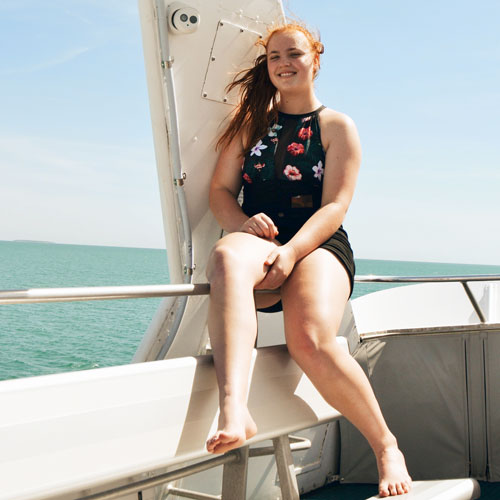 Softball pitcher Gabbie Plain never imagined that her two families would ever meet. But thanks to an outpouring of generosity from donors, she and her Husky "sisters" traveled 7,400 miles to her home country of Australia for a life-changing, immersive, family experience.
NCAA rules permit foreign excursions once every four years, giving student-athletes the opportunity to learn and explore new cultures while playing the sport they love. After Head Coach Heather Tarr expressed her goal of taking the team on its first-ever foreign trip, more than 70 caring fans donated over $125,000 to make the dream come true.
"It's mind-blowing to have gotten enough money from donors for everyone in the program to be able to go," says Gabbie, a sophomore psychology major. "I'm so thankful."
The student-athletes prepared by taking an anthropology course on aboriginal Australians. When they arrived in mid-December (summertime in Australia), they observed and discussed what they learned in class.
Over 10 days, they snorkeled the Great Barrier Reef, played softball against the New South Wales national team, visited museums and historic locales, watched a cricket match, and took a ferry across the extraordinary Sydney Harbor.
More than 30 Huskies descended upon Gabbie's home to enjoy a traditional Australian barbecue with her parents and brother. They ate snags (sausages), fried rice, salads and favorite desserts like Tim-Tams (malted biscuits with chocolate mousse), caramel slice (crisp muesli topped with chocolate and caramel) and pavlova (a meringue cake with fresh fruit and whipped cream).
"Being so far away from home has been challenging, but the girls are always there for me and for each other. They're super supportive," Gabbie concludes. "The trip brought us together as a team and made us more confident. To see each other every day in a different capacity than school and sport, to experience the culture together, it was incredible."