Programs and More
A return to 'the Granddaddy of them all'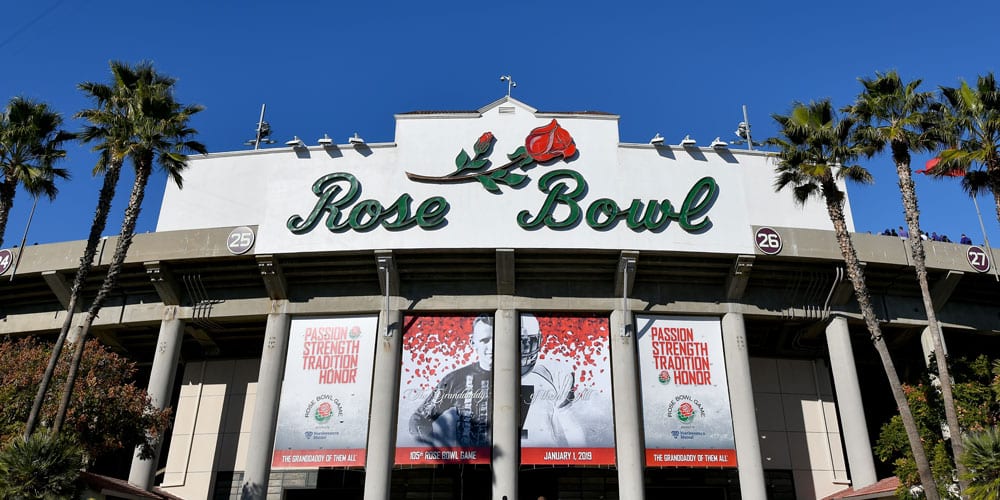 Under sunny blue skies before 92,000 fans, the Huskies staged a thrilling fourth-quarter comeback in Washington's first trip to the Rose Bowl in 18 years.
The Huskies bested the Buckeyes in every major statistic, including total yards and time played on offense (Washington's 91 offensive plays were the second-most in Rose Bowl history), before ultimately falling to Ohio State, 28-23. Despite the disappointing loss, the team's season was marked by thrilling wins in the Apple Cup and Pac-12 Championship, highlighting the team's grit and drive.
"We should all recognize the heart and resilience of this spectacular team, especially as we say goodbye to seniors like quarterback Jake Browning and running back Myles Gaskin, who hold so many UW and Pac-12 records," states UW Director of Athletics Jen Cohen.
Jen also praised the coaching staff, led by Head Coach Chris Petersen, noting that donors' gifts to The Competitive Edge Fund drive UW Athletics' ability to attract and retain the best coaches in college sports.
Senior right tackle Kaleb McGary may have summed up the respect that fans and players alike held for the Huskies after the game, saying the loss was "hard to swallow, but … this is the way the cards fall. If anything, we proved that this program will never quit. We'll never stop. We will never back down from anyone. It doesn't matter if we're winning or losing. Never."
All time best

Jake Browning ended his career as Washington's all-time leading passer with a total of 12,296 passing yards, 94 passing touchdowns and 16 rushing touchdowns. Myles Gaskin finished his UW career as the Huskies' all-time leading rusher and the first player in Pac-12 history (10th in FBS history) to rush for 1,000 yards in four straight seasons.