We are proud to honor these amazing Tyee Club members for their extraordinary contributions to Husky Athletics.
Our Dave and Ruth Cohn Alumni Merit Award, which honors a former letterwinner for outstanding service and support to the University, goes to Trish Bostrom. A Women's Tennis standout who was inducted into the Husky Hall of Fame in 1987, Trish has served as co-chair of the UW's Title IX Planning Committee, a member of the Tyee Board of Advisors and president of the UW Alumni Association.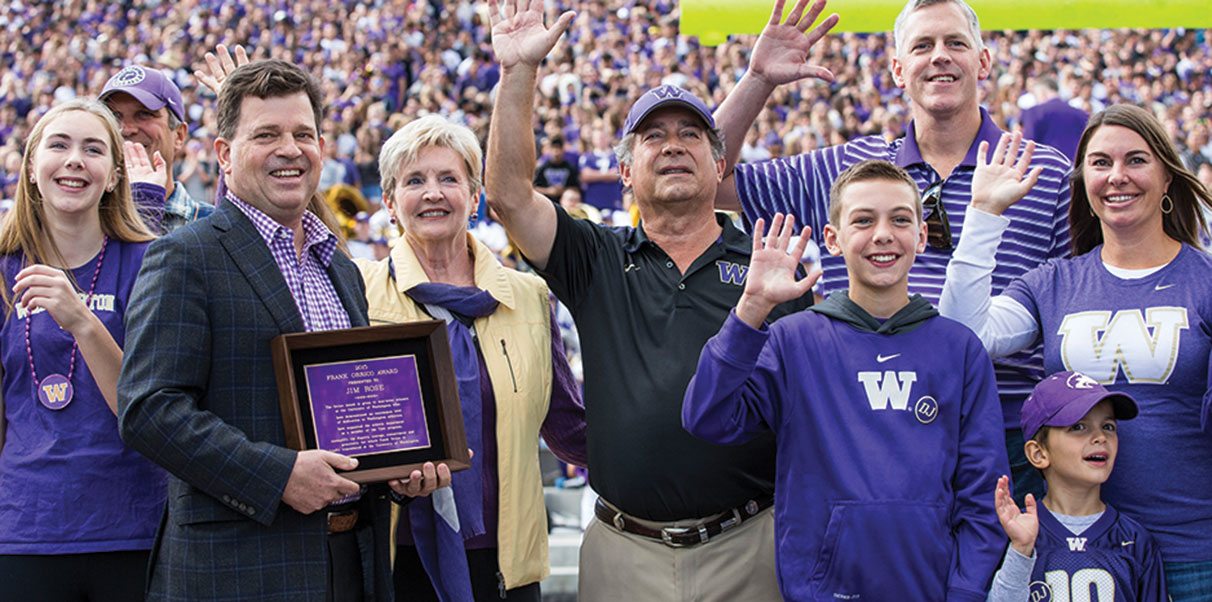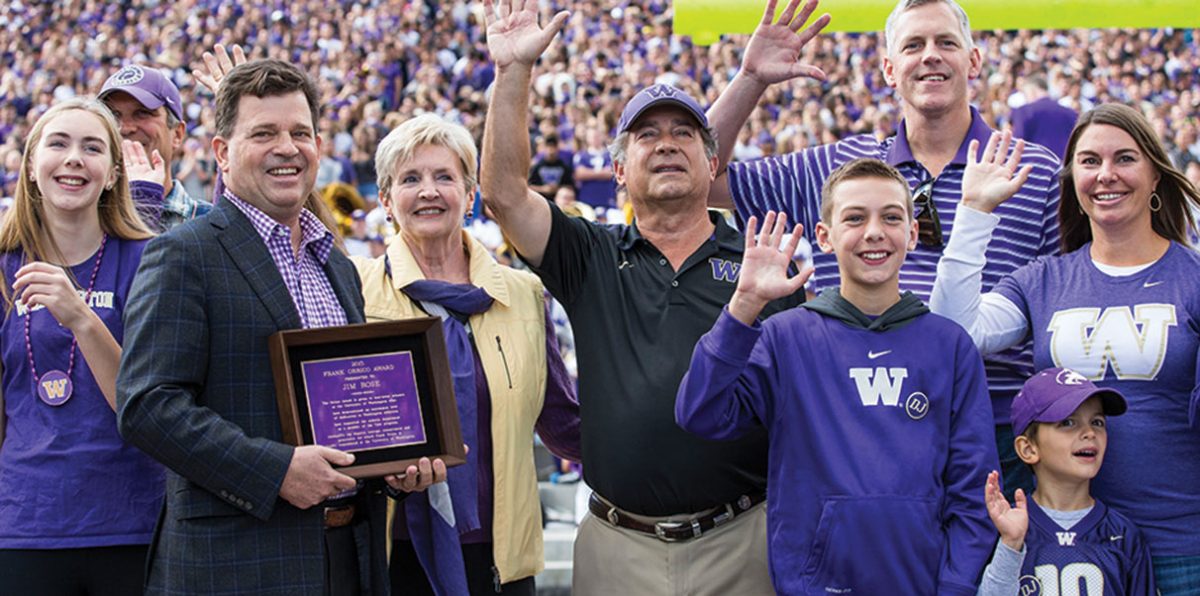 Our Frank Orrico Award, given annually to a Tyee Club member who's shown outstanding commitment and volunteerism to Husky Athletics, goes to Jim Rose. A football season ticket holder for almost four decades, Jim and his wife Margie have supported a scholarship endowment, the Campaign for the Student Athlete and the renovation of Husky Stadium. Jim's volunteerism, generosity and leadership have made a lasting impact on countless student-athletes and Husky programs.
View the full list of past Dave and Ruth Cohn Alumni Merit Award and Frank Orrico Award winners.