Donors and Difference-Makers
View your benefit level on My UW Giving!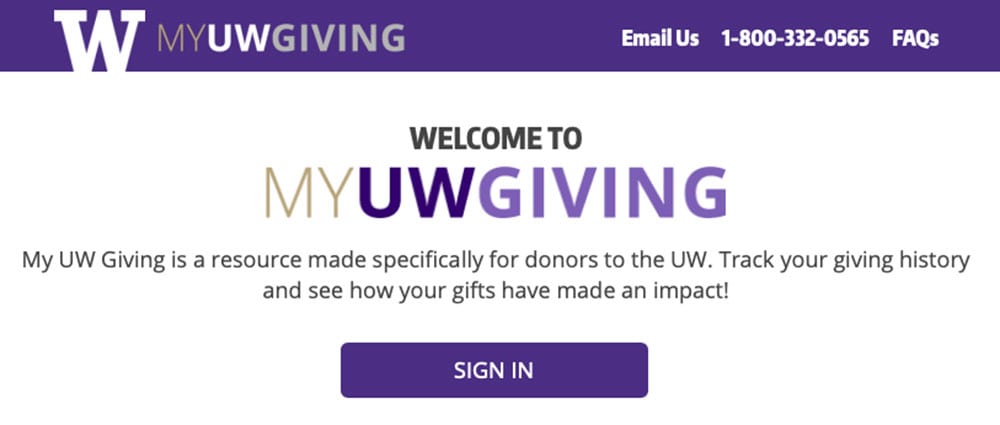 Annual Tyee Club Membership recognizes your commitment to The Competitive Edge Fund, seat-related gifts, and team and program support with exclusive experiences and benefits.
A new feature on My UW Giving — an online resource for donors to the UW — now enables you to view your benefit levels from the current and previous year. Log in to uw.edu/MyUWGiving to track your member status and view your overall UW giving history and impact.
Example Account